if (screen && screen.width < 767) {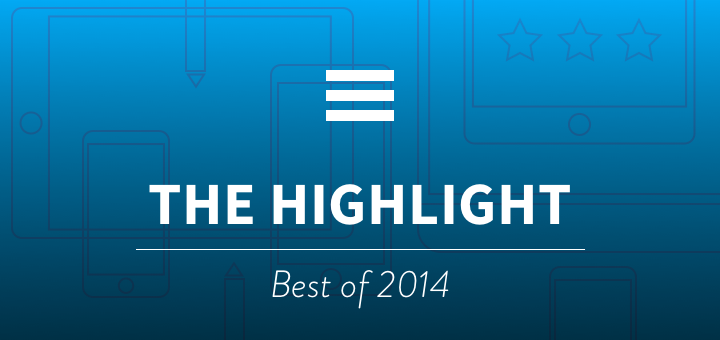 The Highlight 2014 — Material Design Apps
---
The pace at which Android design has been improving since Android 4.1 is pretty mindblowing. Google has consistently been pushing out quality updates to their widely used apps on Android and iOS in the last few months. Last year we featured our favourite iOS 7 redesigns. This year iOS design has taken a back seat to bringing some much needed improvement to the core OS features. Android on the other hand has finally gotten a proper design language that many developers are actually following in their apps. Android 5.0 and Material Design across Google's apps were the highlights of mobile design this past year. Without further ado, here are our favourite Material Design apps in day 4 of The Highlight.
2014 has been a great year for Google Design. We're really excited to see what 2015 brings. Hopefully big name developers follow suite and update their apps for modern Android devices like the Nexus 6 and 9.
We'd like to take a moment to wish Merry Xmas & happy holidays to all our readers. Thank you for everything. We will be back tomorrow with part 5 of The Highlight. Make sure you're subscribed to our RSS, Twitter and Facebook feeds.
[Masthead Credit: Sonaal from Effect Works. Thanks to @slackerninja for his help.]