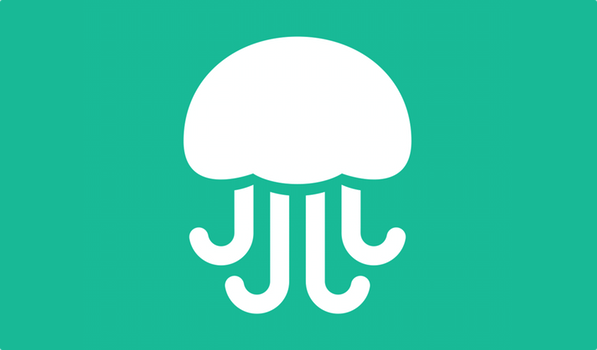 Jelly – Get Answers Quickly
---
Jelly is an iPhone and Android app brought to you by Biz Stone (Co-founder of Twitter) and Ben Finkel. The app aims to make it easier for you to get answers to any questions you might have with the help of social media. Jelly's interface is extremely simple and full of playful animations that make the app an absolute joy to use. The fonts, colours and glyphs used in the app are slick as well.
Since Jelly posts your queries to your friends/followers on social media, you need to connect Jelly to one of your social accounts, either Twitter or Facebook. Jelly is dead simple to use. On launch, you are taken directly to the camera within the app. Once you click a picture of something that you're curious about, you can draw over it to emphasise the main subject and post it on Jelly. If you want to, you can also add a link to your post. As of now, each post can have a maximum size of 240 characters. On posting a new query to Jelly, a wonderful little sound plays in the background, prompting you that the question has been posted successfully. As soon as your question is on Jelly, your friends and followers will get notified and you'll start receiving answers. Friends of your friends will also see your questions and can answer them directly.
If you don't have a question to ask, you can always help out a friend on Jelly. Swiping downwards on the camera will reveal the view that lets you answer questions asked by others. Every page within this view is a question and can be tossed around with an intuitive swipe gesture. Swiping down takes you to the next question while tapping on a question pops up the submitted answers, which are arranged beautifully as a stack of cards. You can answer a question directly by tapping on 'Answer' or 'Forward' the question to someone else who you think might have an answer to that question. You can also 'favourite' a question if you want to get notified when anyone submits an answer. I found this feature to be really handy, especially when I wanted to know the answer to a question that a friend had.
Jelly does come with some caveats though. Currently, there is no way to search for other questions within the app. Unfortunately, the questions/answers are not organised under categories either, which makes it difficult to search. Also, you can't delete or edit your posted questions as of now. However, Jelly is very well built and will be extremely handy for several people out there. Jelly is available for Free on the App Store and Google Play, you should give it a try.