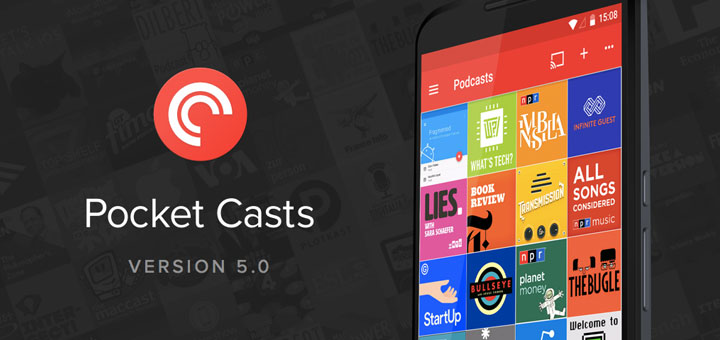 Pocket Casts has long been one of the best podcast clients out there, for any platform. The talented artists at Shifty Jelly have been doing some remarkable work churning out fantastic updates to the app, making it our favorite podcast app for iOS, Android and even on the Web. Today, Shifty Jelly has released version 5 of the Android app, a major update that brings in a gorgeous Material Design implementation as well as a host of new features.
The most notable change shipped with this release of Pocket Casts is the Material Design visual language that the app now sports. The app not only looks stunning now, but also features some really well-done animations and transitions. A podcast's artwork really shines in the app, especially since the background colors in various views are chosen depending on the colors in the artwork. You can choose between a Light and Dark theme, although I personally prefer the default Light theme itself.
The other notable feature in Pocket Casts 5 is the addition of Audio Effects. When playing a downloaded episode, you can change the playback speed, smartly remove extended silence and even boost the volume of the episode without worrying about your device volume.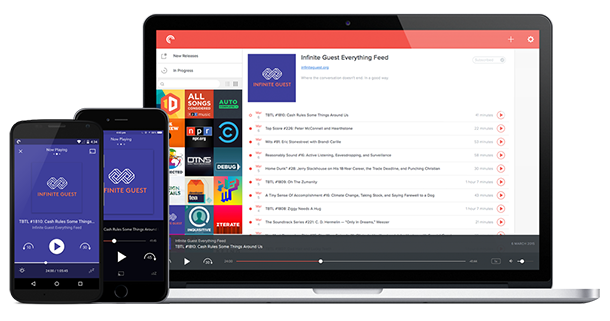 With this release, you can also manage your 'Up Next' queue in a much better way. Swiping from right to left in the mini player when playing an episode shows you your current queue and the play buttons for the episodes turn into little "+" buttons. Swiping right to left on an episode toggles between its played/unplayed state. If you have an Android Wear watch, you can control Pocket Casts 5 right from your wrist. Don't miss viewing your listening stats under Settings > Help.
Pocket Casts 5 is a Free Update to existing users and if you haven't already tried it, goes for $3.99 on Google Play.