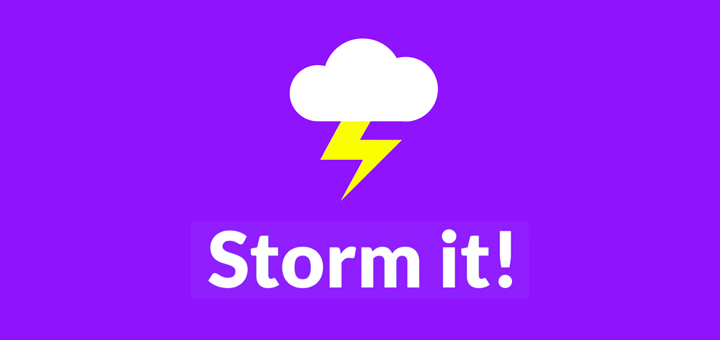 A little over a year ago, we wrote about Storm It — a simple and clever Android app that allows you to post "tweetstorms" on Twitter.
With Storm it, you simply go on typing your thoughts or ideas without worrying about how much characters you've used. The app will automatically split your block of text into tweets, prepend the "<number>/" format to it and send out your Tweets. It works… dare I say… automagically. A handy preview option shows you how your tweets will be split, so you can make minor changes to your text if needed. It even maintains the tweet response chain, so your followers on Twitter can read the entire conversation with ease.
The app offered an easy way to collect all your thoughts in a notepad like UI, without having to worry about how you should format them into tweets.
Tweetstorms have slowly grown in popularity over the last few months, and the team at NFN Labs had been hard at work on the next major release of Storm It that is releasing on Google Play today. Storm It 2.0 brings along an enhanced and tweaked User Interface and now ships with a set of Pro Features, some of which make the app exponentially better.
What's New in Storm It 2.0
Manual Tweet Breaks — You can now manually start a new tweet simply by hitting the return key twice. This way, you won't have to split up a sentence into multiple tweets and it'll be easier to frame your tweets in the app.

Multi Account Support — Storm It now supports multiple accounts, allowing you to switch accounts when you post your tweetstorms.

Quick Access Keys — Storm It now gives you handy access to @ and # keys above the keyboard, so you don't have the change keyboards when you need them.

Delete Tweetstorms — Any Tweetstorms you've posted on Twitter can now be deleted from Storm It with a few simple taps.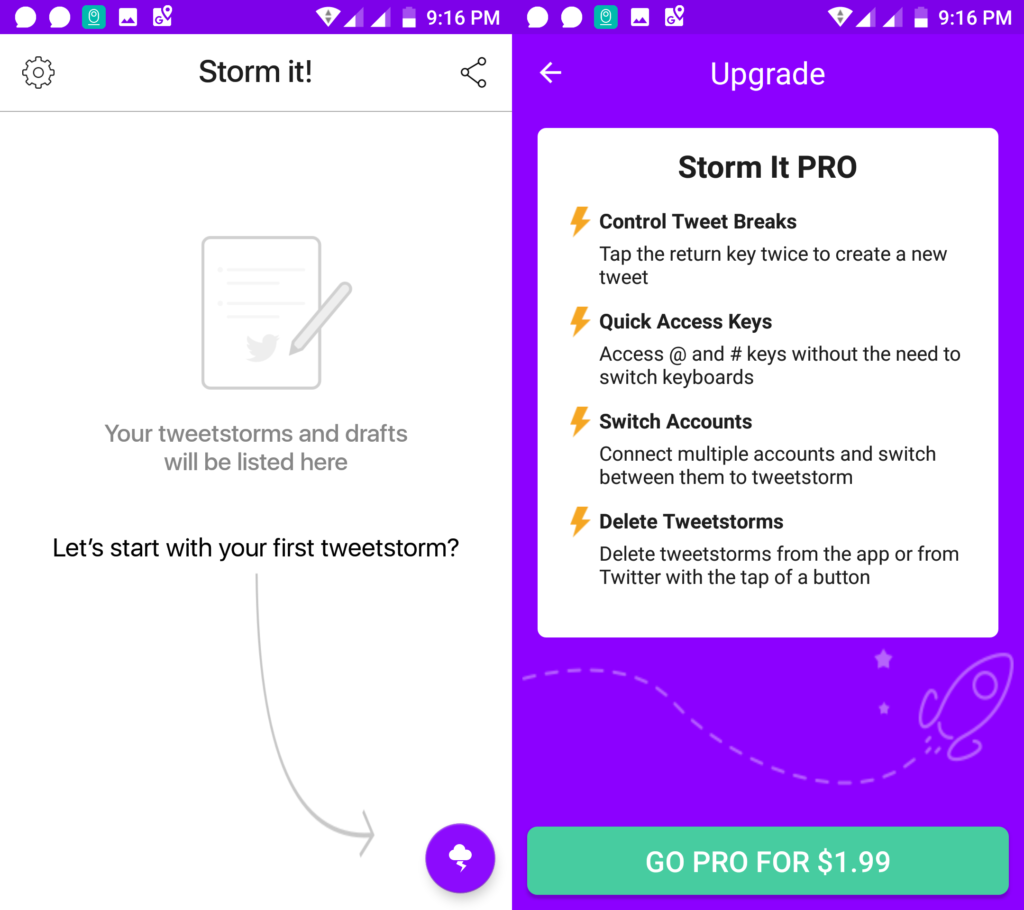 We should add that not everyone is a fan of Tweetstorms, so keep Storm It's original note in mind when using the app.
A tweetstorm helps to keep the chain of thought in the twitter timeline itself, but be conscious of your readers. Bombarding the timeline with too much content might be irritating for some. You don't want to be blocked or muted forever, do you?
Storm It is available for Free on Google Play. The new Pro Features are available via a single In-App Purchase of $1.99, or just ₹10 if you are in India and sign up within a week from now. The price will then go up to ₹120 for you.