if (screen && screen.width < 767) {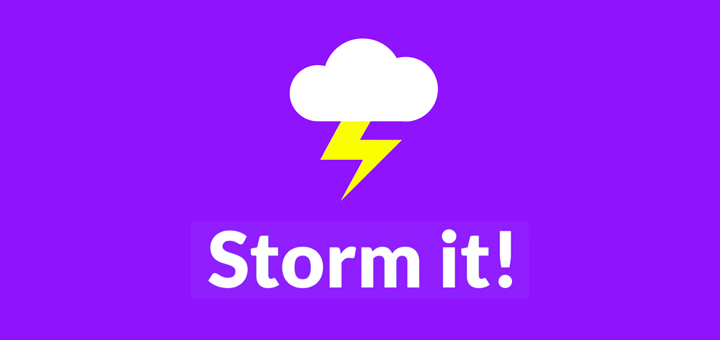 Storm It — A Simple Android App for your Tweetstorms
---
Whether you like it or not, Tweetstorms have become an integral part of Twitter today. Twitter has become an easy, obvious medium to not just vent out your frustration, but also to send out multiple rapid-fire tweets about a certain topic – say an event that you watched unfold before you — that others might find useful. Using a typical Twitter client means that you have to make sure that each tweet you send out has to be <= 140 characters. Storm it is a simply clever Android app that helps you send out a Tweetstorm with ease.
With Storm it, you simply go on typing your thoughts or ideas without worrying about how much characters you've used. The app will automatically split your block of text into tweets, prepend the "<number>/" format to it and send out your Tweets. It works… dare I say… automagically. A handy preview option shows you how your tweets will be split, so you can make minor changes to your text if needed. It even maintains the tweet response chain, so your followers on Twitter can read the entire conversation with ease. Storm it lets you choose between the 1/N format and the 1/ format for your tweets and also saves everything you've written in it, so you can revisit it at a later time.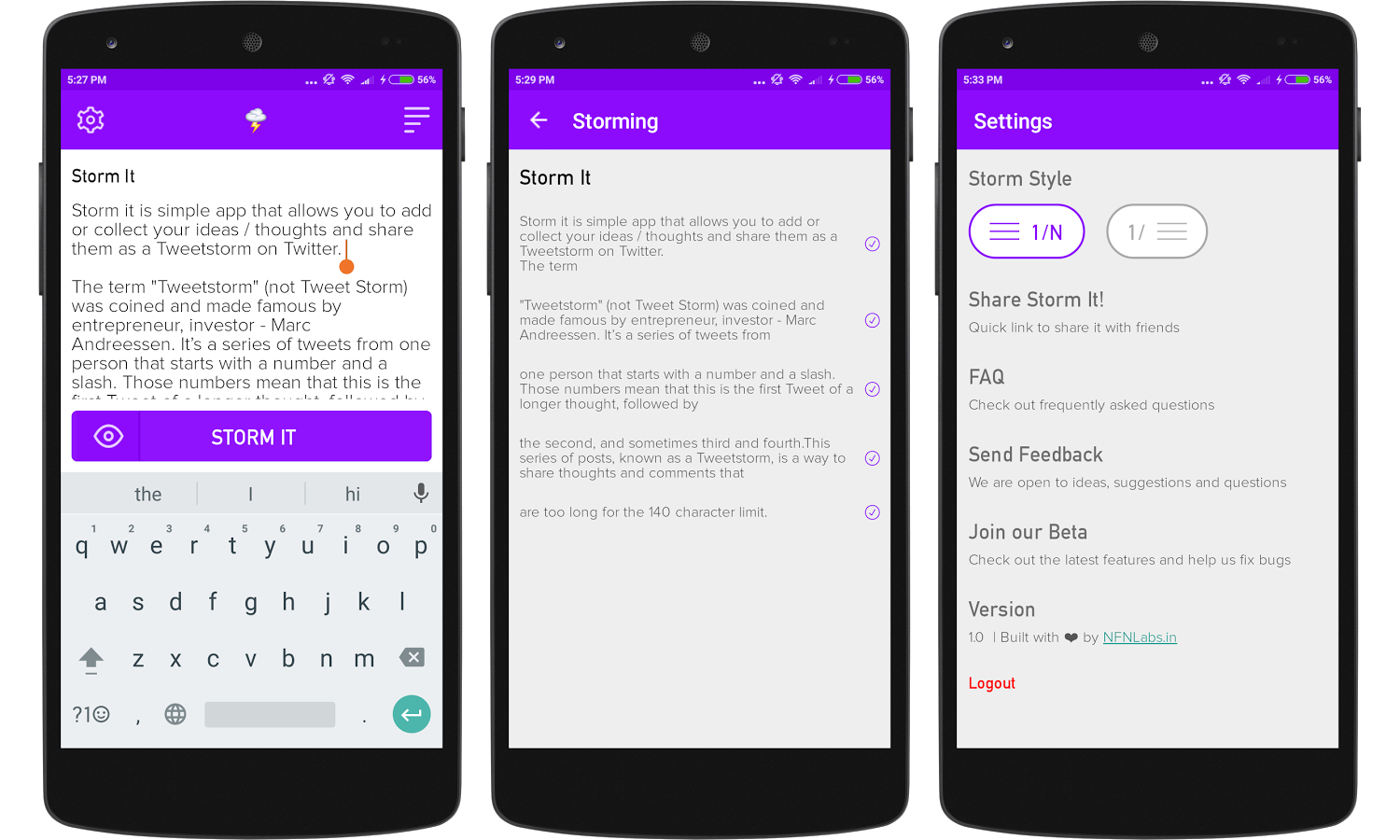 I like that Storm it's description includes this suggestion below:
A tweetstorm helps to keep the chain of thought in the twitter timeline itself, but be conscious of your readers. Bombarding the timeline with too much content might be irritating for some. You don't want to be blocked or muted forever do you?
Storm it is available for Android devices for Free on Google Play.
FD: We're working with the folks at NFN Labs on the new Homescreen.me