Timer by Opoloo is a Beautifully Designed Holo Timer for Your Android Device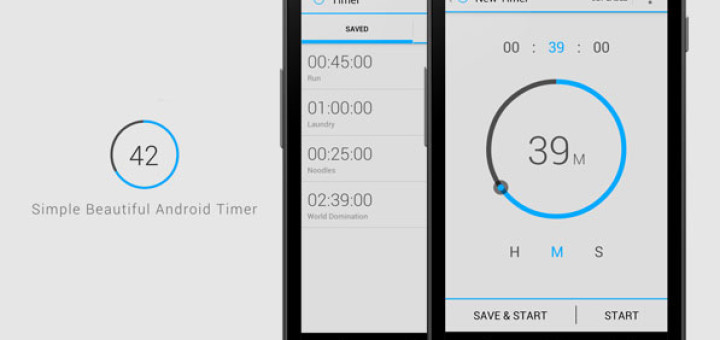 Opoloo have designed something special with Timer. It is minimal and beautiful. The app is simple and it has a tablet specific UI as well which is always an added bonus for an Android app.
The main screen shows you your saved or running timers. You can add a new timer by tapping the clock on the top right. This lets you either start a timer or start one and add it to your saved timers for future use. You are then presented with a nice view where you drag the timer around a circle as you would with an old timer to set values. After you set and start a timer, a notification is added and on Android 4.1 you can actually see the timer progress in the notification icon in real time. This is really impressive and I am more and more impressed with how developers are using notifications in Android 4.1. You can set a customizable alert sound as well. You can end all the active timers by tapping the options button (three dot button) or visit the settings for the app. Here you can customize the ringtone for the timer and also toggle the Holo light or dark themes. I usually hate the dark Holo theme but Opoloo have really made even that look great. The app is very smooth and responsive and it gets the job done.
Timer by Opoloo is definitely one of the best designed apps on Android but it is not perfect. There are no widgets at this point and the Start and End buttons on tablets look bad compared to their phone counterparts. I know widgets are coming soon along with timer groups and stopwatch functionality but even without them, Timer deserves to be on your Android device. It is available on Google Play for $1 and you can check out Opoloo's website for Timer here.