if (screen && screen.width < 767) {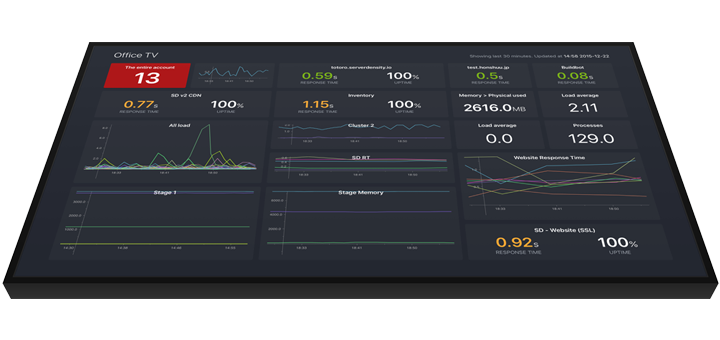 Server Density's Apple TV App
---
Server Density is a server and website monitoring app, and quite possibly one of the best services for this purpose out there. We've been using SD on and off ever since our Smoking Apples days and have previously written about it here on Beautiful Pixels too. Last week, the folks at Server Density launched a really beautifully designed app for the Apple TV and it looks stunning up on your big screen TV. The app puts up gorgeous graphs, relevant numbers and all kinds of nifty information about your server so that it's easy to keep an eye on it and be prepared for any issues or outages.
The developers behind the app have written about what went into building the app and what they've learnt from it.
It took us 45 days to develop the app, including 2 weeks of visual design. Much of that was spent looking for information and getting to know the platform. Future projects should take significantly less time to complete.
We're pretty close to launching the new Homescreen.me and I'll definitely be setting Server Density up on my TV. You can download the app by searching for 'Server Density' on the Apple TV App Store.