if (screen && screen.width < 767) {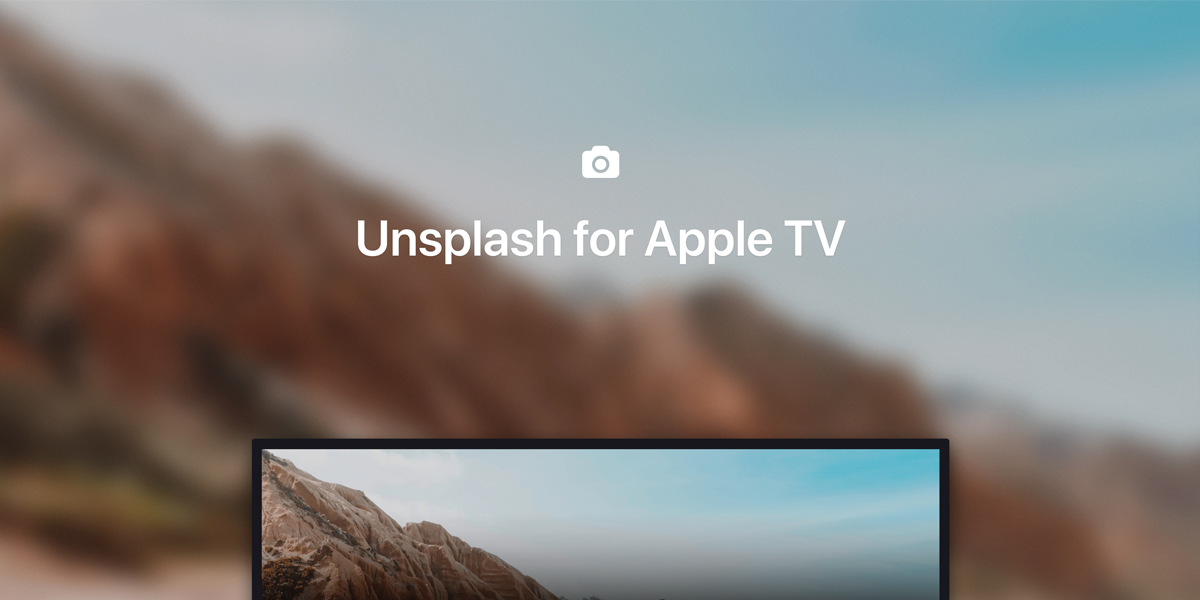 Unsplash App for Apple TV — Beautiful Photos on the Big Screen
---
Just last week, we wrote about these incredible menubar apps for Mac that bring the stunning photos from Unsplash to your Desktop. I've since been using Irvue as my choice of app for fresh new wallpapers every day. Over the last few weeks, The Unsplash team has been hard at work crafting a lovely update to the official Unsplash app for Apple TV.
Unsplash has had an Apple TV app for a while now, released in 2016 as a Make Day project. The team has just released Version 2.0 of the Unsplash app for Apple TV that introduces some gorgeous 4K capabilities. The app now supports the latest generation Apple TV 4K and displays stunning and vivid photographs from the community on your big screen every 30 seconds. The company says that the app has been rewritten from scratch, making it easier for them to add more features in the future.
This is a great way to have a simple slideshow of beautiful photos on your TV screen – especially if you have a TV set up in a public waiting room area or lobby. Unfortunately, there's no way to have control over what images show up, nor can you pick or customize channels in this version yet. I hope this is something that is considered for an upcoming release. Due to tvOS limitations, it's also not possible to set this has a screensaver, so you have to manually launch the app every time.
In spite of all this, the Unsplash app for Apple TV is a must-have app for your 4th or 5th generation Apple TVs, especially if you pair it with the new Xiaomi 55-inch LED Smart TV with 4K HDR that's going on sale again today. You can get the app by going to the App Store on your Apple TV and searching for "Unsplash" — it's the icon with a black camera glyph on a white background.