if (screen && screen.width < 767) {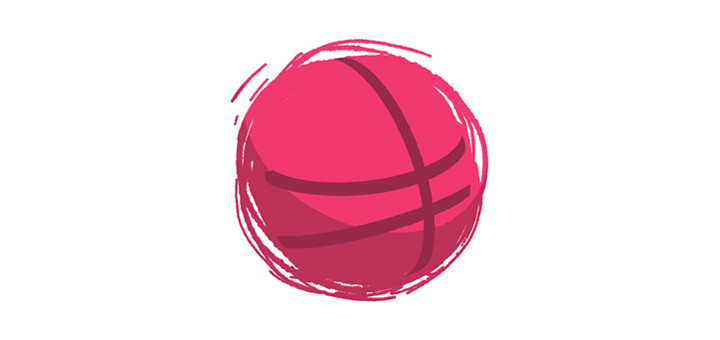 Shotsgram is a Dribbble App for Apple Watch for iPhone
---
There's no shortage of beautifully designed Dribbble clients for iOS on the App Store. There are some really well designed Dribbble apps out there, especially for the iPhone and Shotsgram, the new kid on the block, is a lovingly crafted, full-featured Dribbble app for iPhone and Apple Watch that offers a wonderful experience of browsing the ahem beautiful pixels being posted on Dribbble every day and is a great way to get inspired.
Unlike most other Dribbble apps out there that usually show a grid of thumbnails, Shotsgram makes use of a very familiar timeline of all the shots for a particular feed. There are four tabs at the bottom — Home, Search, Explore and Profile. The Home timeline displays a continuous scrolling vertical list of shots, with the title of the shot at the top, along with the user's avatar and name. Below the image are buttons for liking, commenting and adding the shot to a bucket. The Search section displays a grid of shots and allows you to search by tags. I love the Explore view, that lets you browse shots under various genres, such as shots that are Popular or Recent, or under Teams, Debuts, Playoffs, Animated, Rebounds or Views. In the Profile view, you can log in with your Dribbble account.
You can view the profiles of any Dribbble user in the app in a beautiful layout, along with the last shot they've posted and the best shots from the last 20 shots. Every profile displays a score based on the shots they've posted, but it's not clear how this score is calculated.
Shotsgram is a really nice Dribbble app for for the iPhone and the Apple watch app makes it an even better option. It is available for Free from the App Store, however you can only browse or search for shots in the app. To be able to login and like, comment or perform similar actions, you have to unlock a $0.99 IAP, which is well worth it.