if (screen && screen.width < 767) {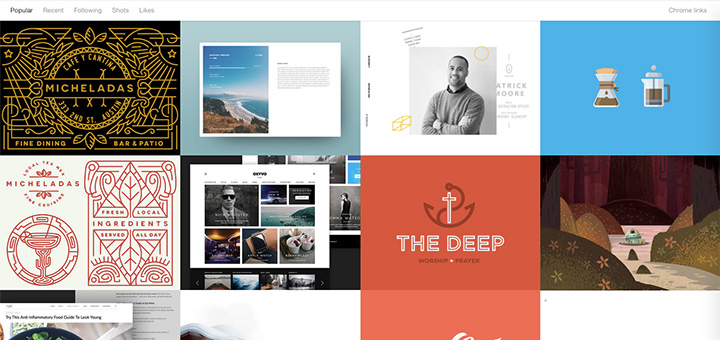 Here's a Lovely Dribbble Chrome Extension
---
Dribbble is still a brilliant community of designers and a great source of inspiration for a lot of the new design trends out there. There's plenty of interesting content that designers post on the site and Dribbble New Tab is a Dribble Chrome Extension to get all the great content right in your Google Chrome browser.
As the name suggests, Dribbble New Tab is a chrome extension built by Designerboard that works when you open a new blank tab. It works with the Dribbble API to display a grid of the shots posted on Dribbble. By default, you are shown all the Popular shots on Dribble. A menu at the top left lets you choose between a feed of the Popular shots, Recent shots, shots from people you're Following, your own Shots and the shots you've liked. While the first two can be browsed by anyone, the last three need you to have a Dribble account in place for obvious reasons.
If you use Chrome and love browsing Dribbble, this should be a no-brainer. You can get Dribbble New Tab from here.