if (screen && screen.width < 767) {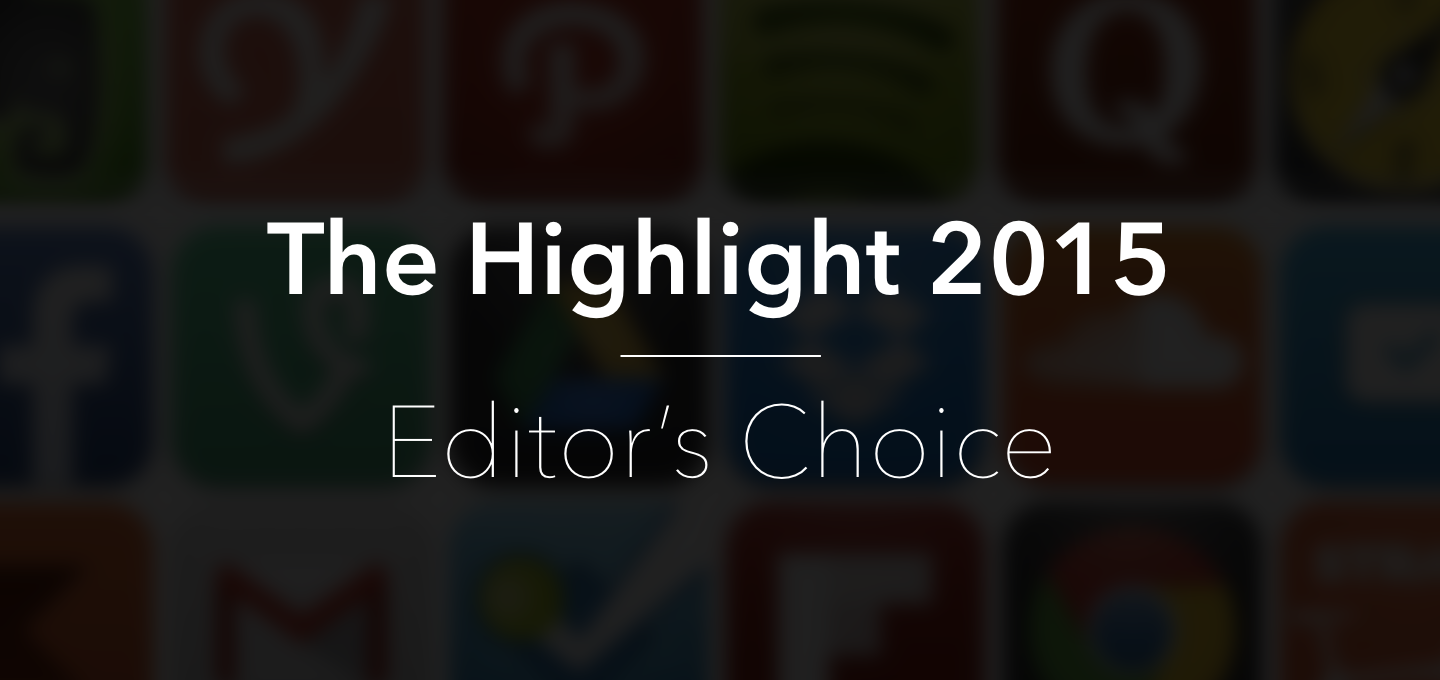 The Highlight 2015 — Editor's Choice
---
Today we're wrapping up The Highlight 2015 with the Editor's Choice of 2015. The following apps are the Best Apps that we saw,tested, and used over the last 12 months. Every single one of these apps managed to leave us very impressed.
We've carefully picked our favorite apps across the following four platforms:
iPhone Apps
Timeline is a phenomenal news app for iPhone that puts the new in context. There's so much happening around you these days and quite often, you find yourself in a confused state, not knowing what certain news is about. Timeline not only brings you up-to-date news, it also provides context and the history for that news item. We love how slick and polished the app is and highly recommend it.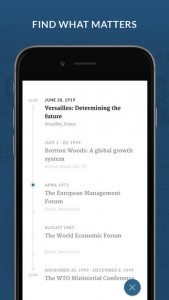 Spark is a feature-rich email app for iPhone from the house of Readdle. After their impressive work on document related apps for iOS and Mac, the team turned their heads towards email and boy did they do a good job. Spark is a really well-done app and versions for iPad and Mac are already in the works.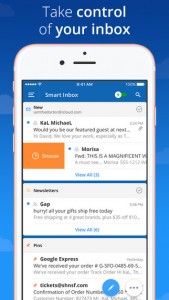 Wildcard is another news app for iPhone that really impressed us. The animations and transitions in Wildcard are already stellar and the app on the whole is just as great. It's a great way to catch up with the news at the end of the day.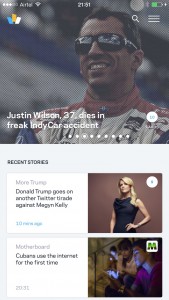 Enlight is the photo-editing app we'd recommend for iPhone and iPad. This all-in-one photo editor has a gorgeos UI and comes packed with a plethora of features, yet is very easy to be used by anyone. Not only can you make basic edits and apply filters to your app, you can tweak and fine tune almost every aspect of your photo. If you love playing with your photos, Enlight is an absolute godsend.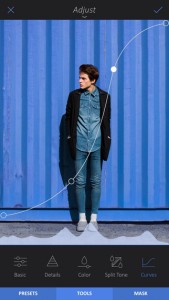 We featured NeuBible back in May and it is still unbeaten for its reading experience across any mobile device. As the name suggests, NeuBible is an app for reading various translations of the Bible. Our only complaint with NeuBible is the fact that they haven't released an eBook reader using their spectacular reading experience.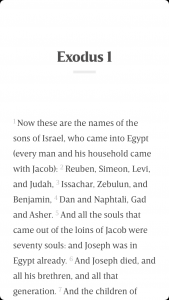 iPad Apps
Outlook for iOS and specifically iPad is the email app we've been waiting for. Inbox by Google looks great, but it fails when you have tons of email coming in. Outlook takes the best bits of multiple email apps, their philosophies, and presents everything to you in an elegant package. There's support for multiple essential features like unified inbox, snoozing, and it even has other useful ones like a calendar app within the app. Outlook is our current choice for email on iOS and when most others focus on the iPhone version, we're glad Microsoft's Outlook treats the iPad with the respect it deserves.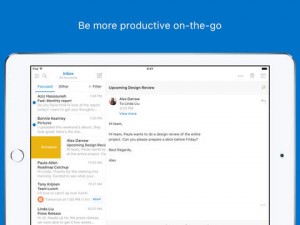 Hyper is a curated video magazine for iPad. Every day, Hyper brings you about 6-12 amazing vidoes that are hand-picked by the team behind the app. The app is beautifully crafted and discovering and watching videos through the app is an absolute joy.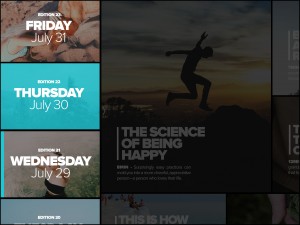 1Password really needs no introduction today. The iOS app was updated to Version 6.0 in September that brought along a bunch of goodies, including a whole new look and iOS 9 features like Spotlight Search, Slide Over and Split View support, Diceware password support and a whole lot more.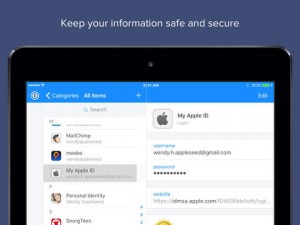 This year, Panic transformed their iPad-only app Diet Coda into the something trully phenomenal in the form of Coda for iOS with version 2.0. This free update to existing users brought along support for iPhone (Universal app), new UI, a whole bunch of new features, Panic Sync, AirPreview and built-in support for Prompt 2.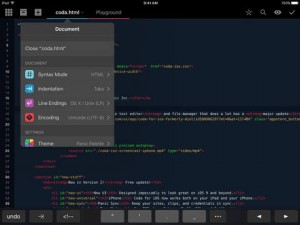 Tweetbot is by far the most popular 3rd-party Twitter app out there and Tapbots released Tweetbot 4 back in October this year that was a modest update for the iPhone version but a big leap for users of the iPad version. The iPad app turned into a whole new experience with this update.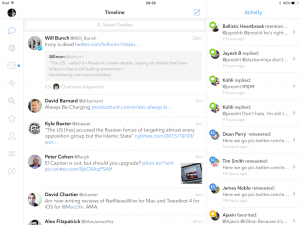 Video playback on iOS devices has been an issue for the longest time, thanks to the native video app only supporting very limited file formats. Many apps have come along, like It's Playing Pro and VLC, but only one app has managed to play everything we threw at it and impress us visually. That app is Infuse. It supports 4K video, Dolby and DTS surround sound and even a variety of subtitle types. If you enjoy watching videos on your iOS device, get Infuse.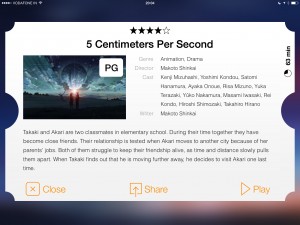 » Infuse: Free on the App Store | Infuse Pro: $9.99 on the App Store
Ulysses by The Soulmen is the definitive writing app on iPad. It impressed us at launch and over the year, we have grown to enjoy using it even more with its export options and handoff support, especially with the Mac version.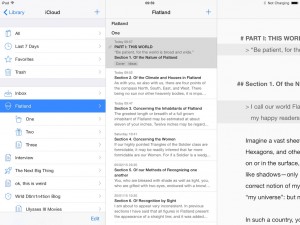 The Highlight 2015 is brought to you our friends at Squarespace — the stellar way to build a website in minutes. Check them out and use the code 'BEAUTIFULPIXELS' to get 10% OFF at checkout.
Mac Apps
Unclutter 2 for Mac was a big update for the app that helps you keep clutter off your Desktop. The developers built upon the shortcomings from the first version and introduced a very solid app. You now get three independent and feature-rich apps living inside the main app — Notes, File Manager and Clipboard History.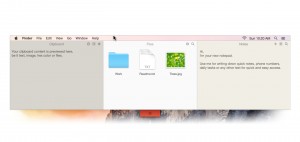 Paste is the terrific clipboard manager for OS X. It features a gorgeous User Interface and works great. Paste is a very visual, stylish and efficient app and looks beautiful on OS X.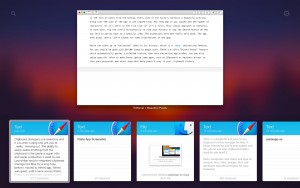 The Ulysses suite of apps has been the highlight of the year for us when it comes to apps. This year not only saw the release of Ulysses for iPad, the Mac app was updated to version 2.0 that brought along a new UI and app icon, Handoff support and updated glyphs to better feel at home on OS X Yosemite. There's an iPhone version currently in development, so it won't take long for the trio to steal the show.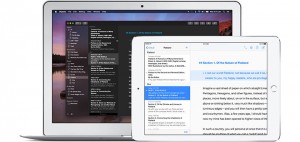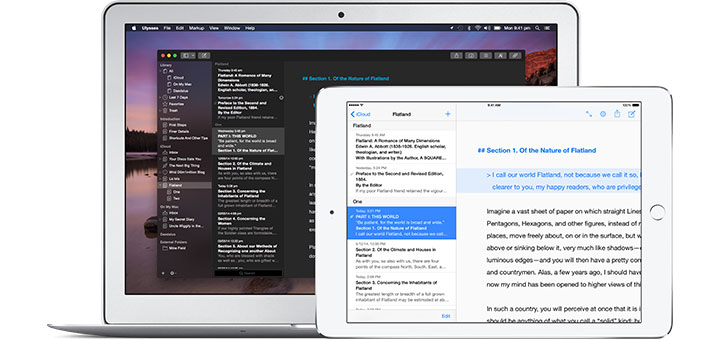 There really is no Editor's Choice without mentioning Flexibits' baby, is there? Fantastical 2 for Mac went from a great menu bar calendar app to the best fully functional desktop calendar experience. We love the app on every platform and the Mac app is on a whole other level.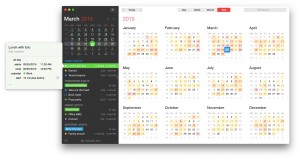 If you have too many Mac apps that have menu bar icons, you know how annoying it is when these icons start overlapping with the Menu items on the left. Bartender was a great tool to manage this by creating a folder for menu bar items that appears below the menu bar. Bartender 2 takes this to the next level by allowing keyboard shortcuts, search, and more. Bartender also lets you override the system alignment of items and drag menu bar items by holding down the CMD key. There's a full month of free trial available for you to try the app.
DaisyDisk is a visual tool that lets you see and easily delete unwanted files. It scans through all hard drives and flash storage or USB drives connected to your Mac and lets you quickly free up space. DaisyDisk remains one of our favourite Mac apps.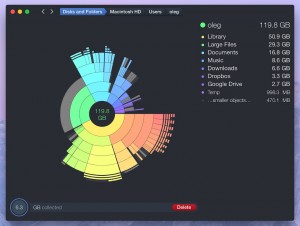 Android Apps
Series Guide by Uwe Trottmann is one of the best designed Android apps out there. It sports an elegant purple Material look and has everything you would want from a modern TV show tracking app. There's a free trial available, so you absolutely should check Series Guide out on your Android device.
Solid Explorer 2 by NeatBytes is one of the most elegant file managers on any platform and it is packed with powerful features that would please every kind of user. Solid Explorer looks great, works great, and is a replacement for multiple apps on Android like a file manager, a photo viewer, and more. It is an essential purchase for every Android device owner out there.
With devices becoming larger and screen sizes increasing, gestures are great. On iPad, the multitasking gestures are super useful and on Android, Nova Launcher Prime allows for not only customizing your device look and feel, but also the overall experience. The gesture support is amazing and you get granular control over various gestures that make using Android a better experience. Nova Launcher is available for free and Nova Launcher Prime is available for just $4.99 on Google Play.
We love reviewing weather apps and Weather Timeline on Android impressed us for many reasons. It oozes class throughout from the actual interface to widget customization and more. It has robust notification support and can even show you the weather on your Android Wear enabled watch. Weather Timeline is one of the best apps available on Android and it is available on Google Play for just $0.99.
Shuttle+ Music Player by SimpleCity has a pleasing Material Design interface. The app looks great throughout and makes your music on device really look as good as it should be in every screen. It can download artwork for music, supports last.fm scrobbling, and lets you customize the look of the app with multiple themes and colour options. When it comes to listening to music on Android, you can't go wrong with Shuttle+, available for only $1.49 on Google Play.
Scanbot 4 released this year and our favourite scanning app across iOS and Android became a whole lot better. With easy actions and workflows along with a beautiful look, Scanbot is an easy recommendation to anyone. Even the onboarding experience is animated beautifully and you feel like using the app more. Scanbot for Android is available for free with a $4.99 unlock for pro features.
Vox was already a great music player for OS X and now that it is on iOS, we can rest easy because now there is more than one great music player on iOS. Vox for iPhone supports multiple file formats and even goes the extra mile with support for YouTube audio, SoundCloud and Vox's own LOOP cloud service. The interface is gesture controlled and it looks awesome. Vox is available for free on the App Store for iPhone.
Those were our picks of the Best Apps of 2015. Many congratulations to the designers, developers and teams behind each of these apps. We can't wait to see what you folks ship in 2016.
As we wrap up this year, we'd like to take a moment to thank our sponsors Squarespace for making all this possible. Many thanks also to all our members and readers for their support over the last 12 months.
If you loved what we brought you in 2015, you should follow us on Twitter @beautifulpixels and Like us on Facebook /beautifulpixels. Let us know about your favorite posts or apps from 2015 and we'll send some official BP stickers to a lucky few.
See you in 2016! We have big plans.
[Masthead by @Sonaal]