if (screen && screen.width < 767) {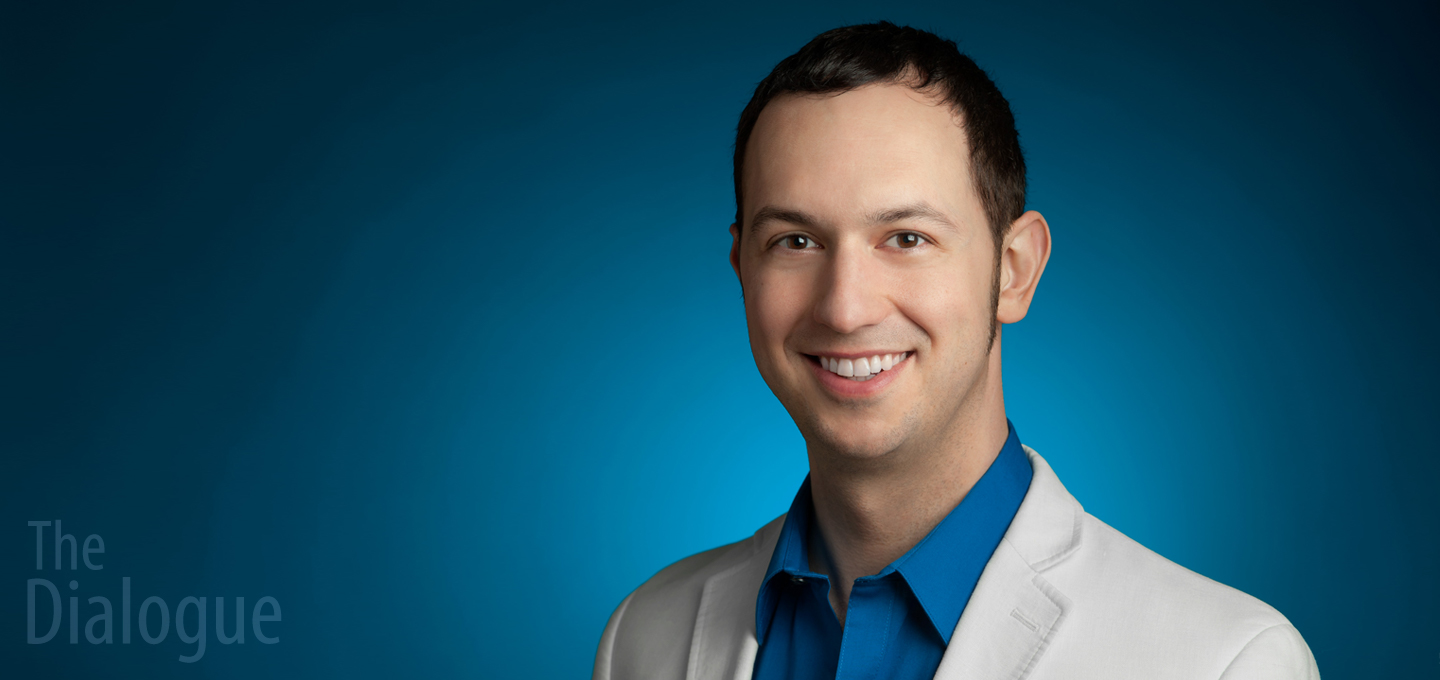 The Dialogue: Matías Duarte
---
When we started The Dialogue a while ago, I had a few people in mind that I absolutely wanted to interview. Matías Duarte is one of them. I've really enjoyed where Google Design has been heading recently and I'm glad I got to talk to Matías about design and his favorite apps among other things over this past week.
Tell me a little bit about the Matías Duarte that joined Google just a few years ago and changed mobile design for the better.
Wow, I don't think I've ever had such a hyperbolic introduction ever! I think I'd prefer to say that I'm very lucky to have been a small part of some of the most exciting times in mobile design of the last decade.

I'm an immigrant to this country, not technically a refugee but my family and I did first come to the US because of the real political instability and danger in various places we'd lived in South America. So I guess it's a part of my personal cultural identity that I've really embraced this idealistic idea of the US as a land of opportunity, particularly for the dispossessed.

I studied Computer Science at the University of Maryland in College Park and promptly squandered that degree by pursuing a career in video games and came out to San Francisco to pursue that passion.

During the dotcom boom, I got into freelancing and making websites and I sort of accidentally stumbled into the very nascent field of mobile and operating system design.
What do you think of the current state mobile design?
Well, honestly I'm very much of two minds about it.

On the one hand, I'm so happy with the maturity that we've reached in this space. You have to remember my first mobile designs were for 2 bit screens with 24 by 78 pixels. Experiences on mobile are no longer second class computing citizens. They're now just as rich and nuanced as any we've ever seen, and often they lead the way — I see more animation jank on desktops than I do on mobile. The aesthetic sophistication we've seen also across software design in general is also really inspiring — we now have visual design that is actually informed by the two millennial of visual communication and can legitimately participate in the modern graphic arts. Motion and animation are a little more nascent, but it's clear that they'll soon have the same depth of sophistication and responsibility in the medium that they do in broadcast and film.

On the other hand, I'm really antsy and frustrated waiting for the future. Mobile computing paradigms are plateauing on the S-curve of innovation. It's like the GUI desktop was just before the Web. They're converging and ossifying and innovations seem increasingly incremental. I can't wait for the messiness and awesomeness of the next paradigm shift.
Will mobile and desktop eventually converge? Where do you see the future of design going for large screen devices?
In a sense they have already converged. When Apple makes a big iPad and puts a keyboard on it, and Microsoft makes a tablet and puts Windows on it, it's clear that people are no longer comfortable with the neat and tidy divide.

I don't think we've settled on the dominant paradigms we'll use across larger screen sizes yet – in a way this period is reminiscent of the time shortly before the first iPhone. "Mobile" was actually seen as inevitable – powerful computers with high speed networks in the palm of your hand, accessing the web, running apps sold from app stores, etc. What wasn't clear was what would be the paradigm? On one hand, you had Japan and Korea with really powerful flip phones and iMode and Wap and Wipi – a massive parallel web with tons of powerful use cases. That could have been the way the world went. On the other hand, you had Blackberry and Danger which had all the same features, but believed in keyboards and trackballs. Finally you had Palm and pre-release Android which both were hedging their bets. They were big on keyboards, but understood the seductive directness of touch screens – they just didn't have the quality of capacitive touch that Apple brought to market – as a result they were neither fish nor fowl at the time.

Everybody really thought they had the answer, and all those answers looked pretty credible to a pretty large audience, but of course the iPhone proposed a different paradigm – exclusively high quality touch – that took everybody by surprise. I feel like we're in the same mode around the whole mobile/tablet/laptop/desktop convergence thing. We know it's going to happen, we know most of it's attributes, but we don't have consensus yet on the exact right solution.
Google's design has been evolving at an impressive pace after Android 4.0. Even the modern Google iOS apps look great. Are you happy with the current state of Google Design across all platforms?
iOS users are very important to Google! Thank you regardless on behalf of the Google design teams – we've been working hard to change the state of and perception of Google with regards to design. Happy is a delicate word. I think we're all very proud of how far we've come, but I think we're far from satisfied.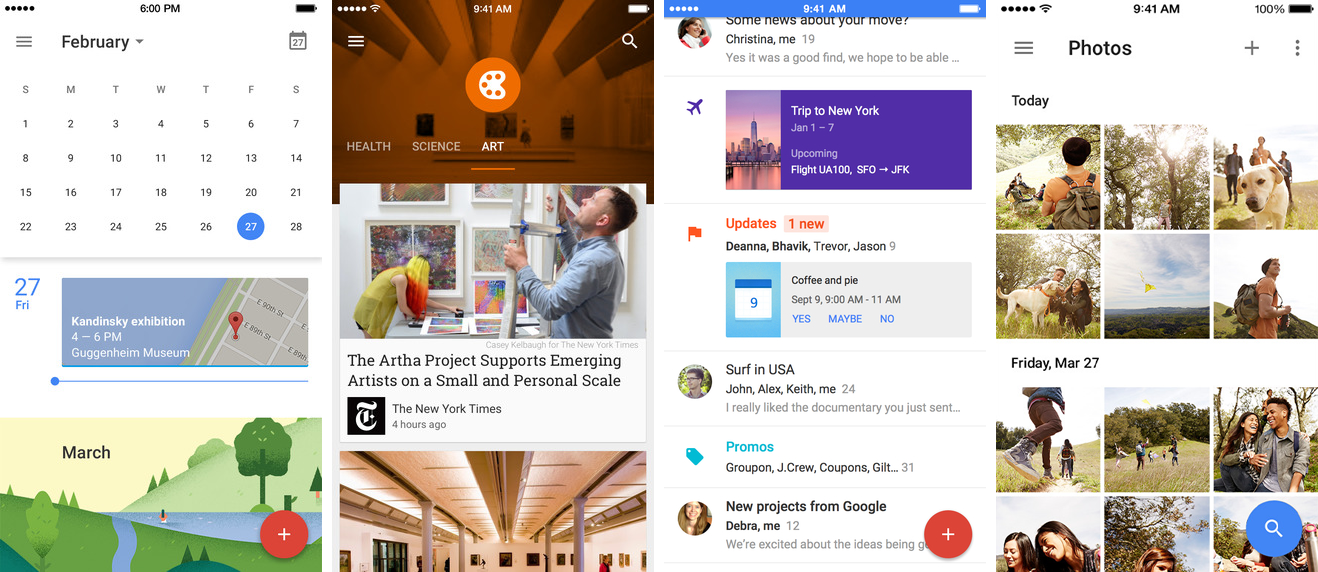 What do you think of the competition when it comes to design across iOS, OS X, Windows?
I'm impressed and excited that we are in a world where so much great digital design is happening — and not just in terms of the platforms, but also the apps and web pages on those platforms. They're all part of that mature and capable design zeitgeist that I was alluding to earlier. I think it's great that we live in a world where we can with a straight face recognize that so many companies do great design, and it's not just Apple. I mean Apple was doing great work when I was in school, so you expect it, but today you can see great work coming out of everywhere. Small startups and even big companies you'd have thought would never get design.

A few weeks ago, I was trying to express a nuanced design thought on Twitter, which didn't come out right, and I'm sorry. I do want to say that I am genuinely inspired by and excited by what Microsoft has been trying to do with design and with Windows in general over the last few years. I'm actually totally loving OneNote right now, on both on my Surface and my iPad.

It's kind of amazing actually, that I'm using a Surface Book and Google Docs, my Android phone has Apple Music, and that my iPad Pro has Microsoft OneNote – maybe there is hope for peace on Earth this holiday!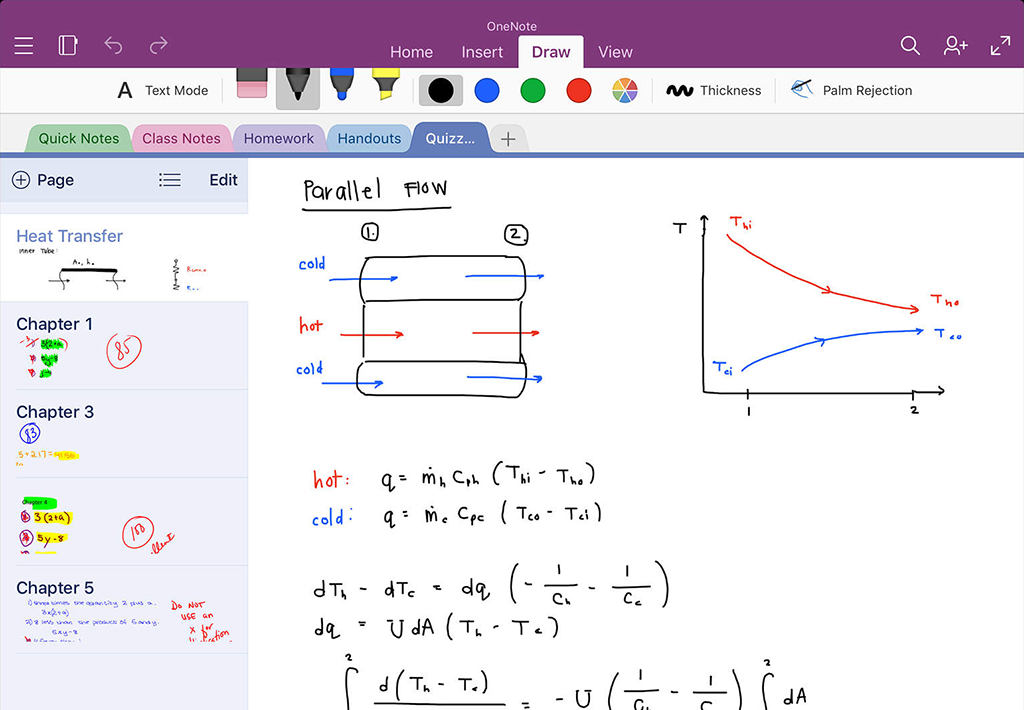 The Dialogue is brought to you our friends at Squarespace — the stellar way to build a website in minutes. Check them out and use the code 'BEAUTIFULPIXELS' to get 10% OFF at checkout.
What tools do you use while designing? Do you use Sketch or any of the Affinity apps by Serif?
I do mostly creative direction and product direction work these days, so I seldom work at the pixel or motion curve level. I did teach myself Sketch recently (which really was the Fireworks replacement I'd been looking for) and I'm really excited to try out Comet.

Also this year, I started a project with some motion and interaction ideation in Pixate – I'm really excited about that! After all, a lot of the composition and layout details are secondary and should flow from the basic interaction. I hope with this rise in prototyping tools, we'll see more ideation and exploration in motion from the beginning.

Still the tools I use the most on a day to day basis to explore and articulate design ideas are whiteboards, notebooks, and Google Docs. Like I said, I'm excited about OneNote because I think it could become my personal digital portable whiteboard, but for nuanced sketching, I still haven't found something I'm as comfortable and proficient with as paper and ink.
What apps and services do you use across your devices the most?
I love Tumblr, I think that's replacing the 'kill 30 seconds with something new to look at' role that social media had in my life. Since it's unabashedly visual, I've curated a set that's arresting and stimulating and it makes me a lot happier than other social streams.

I've also been using Slack quite a bit in the social context of a close circle with shared interests, it really is like an IRC channel from back in the days when you knew everyone on the channel.

I dunno, the rest is the usual things you'd expect (perhaps even more than the ones above) Chrome, Maps, Inbox, Open Table, Docs, etc.

Oh, and Ebay! I mention that because recently they did a cross platform Material redesign that's lovely (and I am an avid collector).
What hardware do you currently use and are you happy with it? If you aren't, what would you change anything about your favourite hardware?
Well perhaps unsurprisingly, I use a lot of different hardware and there's always something I'd want to change. Maybe that's why I'm always trying something new. For work I have a Nexus 6P, but I also have a Moto X with the teak wooden back that I love. It's long in the tooth though, so I need to find something to replace it with… got any personal favs?

I also absolutely love my Sony tablet, the Xperia Z3 Tablet Compact. It's an amazing small tablet, super thin and light, and best of all, waterproof! On vacation, I'd see everyone else sitting in their deck chairs reading their tablets anxiously, and I'd just slip into the pool with mine and order a MaiTai. I know that seems super indulgent and niche, but actually I feel like that's an important unsung part of the future — making technology robust enough that it's not precious but just part of everyday life the way we want to live it.
What does a day in your life look like at Google?
It's not all ball pits and Quiddich games! It's actually pretty much like any creative's day, I imagine. Too much email and too many meetings, usually a design crit in the afternoon, and not enough time to develop your own ideas!
Tell me a little bit about your shirts. Whenever I talk to anyone who has run into you at Google I/O, they mention your shirts when I ask them what they talked to you about.
There's nothing I could possibly say about my shirts that could be as interesting as what you might imagine I might say about my shirts. So I don't want to spoil it for you. :-)
I'd like to thank Matías for his time during this busy time of the year. I really appreciate it and hope we can do another interview in the future. I'd also like to thank Google for this and look forward to doing more design focussed interviews with the other talented folks there.
We hope you've enjoyed The Dialogue in 2015 and we can't wait to show you what we have planned for 2016. Stay tuned for The Highlight of 2015 coming your way over the next few days.