if (screen && screen.width < 767) {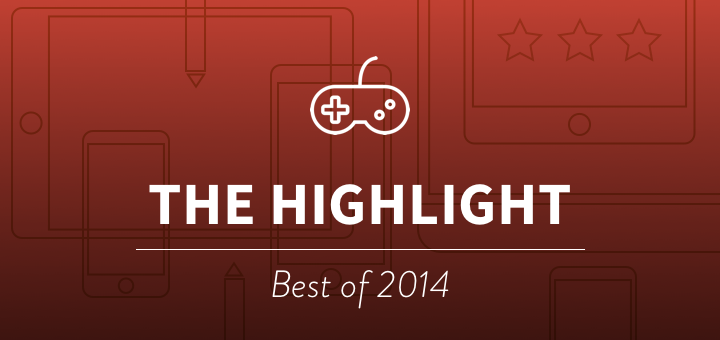 The Highlight 2014 — Best Games
---
While we are mostly app focussed here on Beautiful Pixels, every now and then, a game manages to really impress us. 2014 has been quite a year for gaming with the PS4 and Xbox One completing one year and games like Bioshock and XCOM coming to iOS. 2014 also saw the continuation of the indie boom in gaming. Games like Monument Valley and Transistor prove how uniquely amazing games can be. For the second post in our The Highlight series of posts, we're bringing you our picks of the Best Games across all platforms. Make sure you subscribe to us via our RSS, Twitter or Facebook feeds so that you don't miss out on the posts from The Highlight 2014.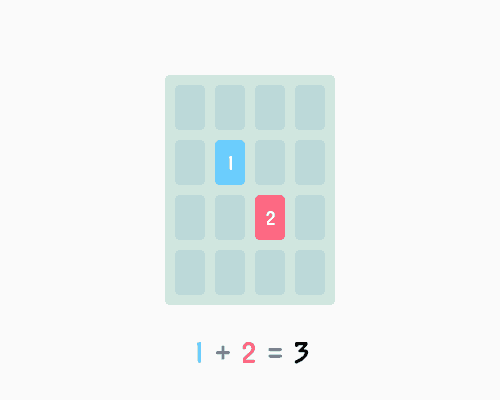 Threes! is a lovely puzzle game. It is a perfect example of what makes mobile gaming great. It is beautifully designed and the gameplay is such that it lets you spend countless hours with it. The aim is to combine numbered tiles to form larger numbered tiles. Each tile type has its own personality. The catchy music by Jimmy Hinson of Mass Effect 2 fame and the loveable voices of the tiles add up to make the game very homescreen worthy. Threes! has been ripped off quite a few times across all platforms, including 3DS. None of the clones (which are all garbage quality anyway) hold a candle to the original. You owe it to yourself to give this game a chance. Threes! is available on the App Store and Google Play for $1.99. It is also coming to Xbox One soon.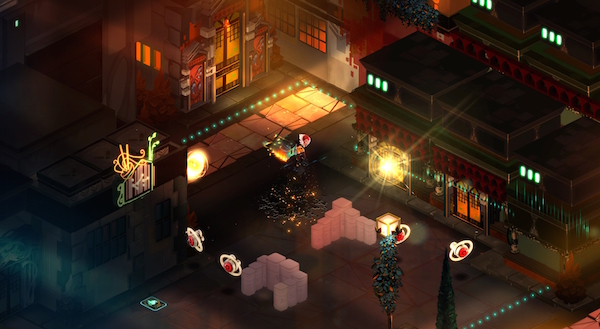 Supergiant Games' sophomore project, Transistor, manages to outclass the already near perfect Bastion in almost every way. Transistor is a sci-fi action role playing game. You play as Red, a singer in Cloudbank and experience one of the greatest combinations of art, music and gameplay ever. Transistor impresses on every front. Even the user interface is probably the best in gaming since XCOM Enemy Unknown. The battle system is awesome and you will never have enough of the soundtrack. Transistor is one of the best games you will play. It is available on PS4, Steam, and the Mac App Store for $19.99. The soundtrack is available on iTunes and Bandcamp.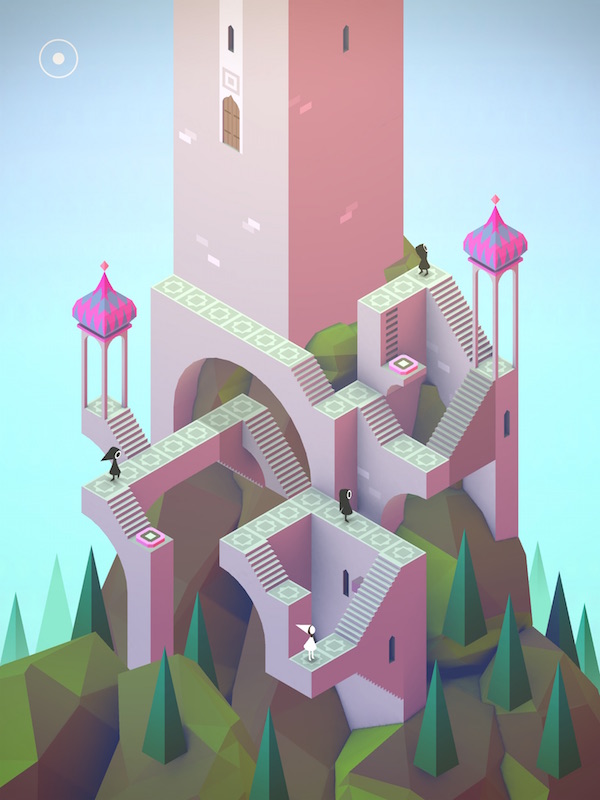 Monument Valley is a stunning puzzle platformer for iOS and Android. When Monument Valley launched, we loved it. It has gotten better over the last few months with a level pack and special (RED) level. Ustwo manage to outdo themselves with each new level in the game. Every screenshot from the game is wallpaper worthy. Google uses it in their Nexus 6 promo shots and Apple in their store demos for iPads for a reason. Monument Valley is available on the App Store and Google Play for $3.99.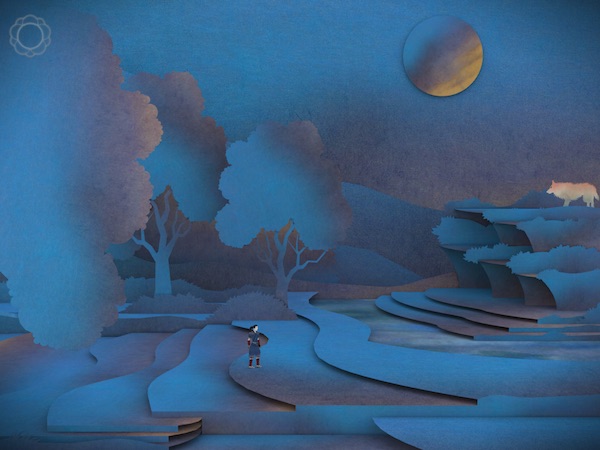 Tengami by Nyamyam is a unique puzzle game. It feels like a combination of Sword & Sworcery and a popup book. It is clearly inspired by Japanese culture, with the visuals being drop dead gorgeous. The gameplay involves you solving puzzles by pulling bits of the world together just like a popup book. The zen like atmosphere is amazing and David Wise's soundtrack is one of the highlights. The story is lacking, but overall it is one of the best looking games to release in the last few years. Tengami is available on the App Store for $1.99 and Wii U. It will be available on Steam on January 15th, 2015.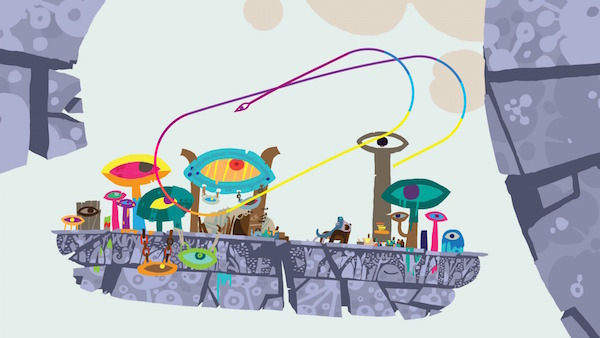 Hohokum by Richard Hogg is very relaxing. It is similar to Flower at its core. You play as a one eyed long snake and interact with magical environments trying to decipher vague puzzles. The game has no instructions or map. It expects you to discover everything yourself when you're not in awe of the atmosphere created with the visuals and perfect soundtrack. The game is colourful and every little object is carefully placed and interactive in the world. Your character bumps into things to interact with them for the most part while navigating from one beautifully styled scene to another. Hohokum is not your everyday videogame. It feels aimless but that is the point. Hohokum is available on PSN for PS3,PS4, and PS Vita for $14.99.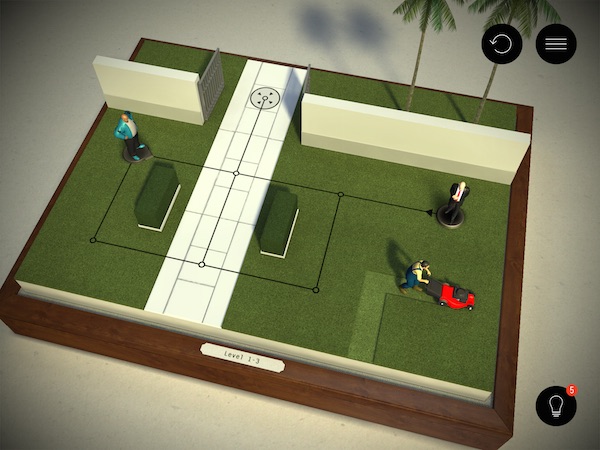 While most publishers including Square Enix try and put big AAA games that require precision controls onto touch devices, games like Hitman Go, showcase how exactly touch controls were meant to be used. Hitman Go is a minimal diorama take on the Hitman franchise for iOS and Android. The aesthetics are akin to a board game presented in isometric view with every piece crafted perfectly. Hitman Go is turn based and there are more than enough puzzle levels in the game. The objective of each level is to reach the end or assassinate a target. There is almost nothing wrong with the game. More chances need to be taken in gaming like this. Hitman Go is available on the App Store and Google Play for just $0.99.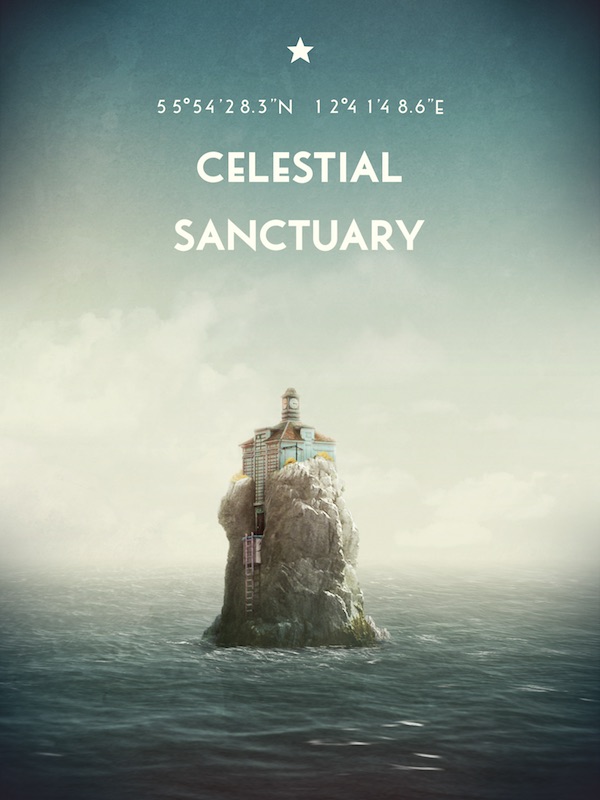 Simogo deservedly keep getting awards and features for their games. From Year Walk to Device 6, their games are works of art. Each title more unique than the last. The Sailor's Dream is the latest release by them and it gives you hope for storytelling on touch devices. The actual game is more of a short visual novel with exploration elements thrown in. It has the signature Simogo touch in animations and production values but leaves you a bit lacking towards the end. The story is scattered across different areas. Set aside an hour to explore the wonderful world created by Simogo in The Sailor's Dream. It is available on the App Store for $3.99. The soundtrack by Jonathan Eng is available here and is as important to the game as the visuals. Simogo's work across Device 6 and The Sailor's Dream leaves us wanting them to release a full blown visual novel at some point.
Before looking to 2015 in gaming, Kentucky Route Zero's third act deserves a special mention. While the game is taking long to release even in acts, the third act has one of the highlights in gaming in 2014. The performance in the middle of the act is breathtaking.
We have some exciting new posts lined up this week, so make sure you're subscribed to our RSS, Twitter or Facebook feeds. The Highlight 2014 is made possible by the love & feedback of the loyal readers of Beautiful Pixels. We thank you for your support.
[Masthead Credit: Sonaal from Effect Works]