if (screen && screen.width < 767) {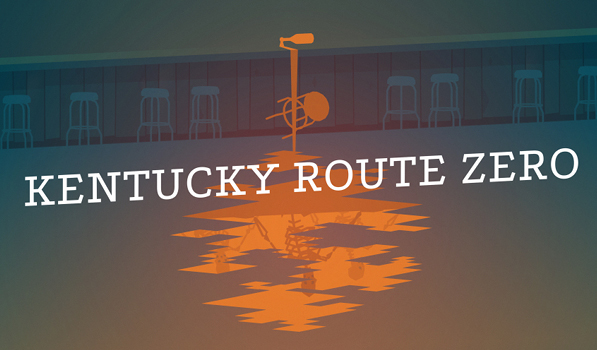 Kentucky Route Zero Act III
---
Kentucky Route Zero(henceforth KRZ) by Cardboard Computer is an insanely great looking point and click adventure (this is an understatement) game. They should have just called it "screenshot as wallpaper: the official game" because it is visually that good. I reviewed Act I and II almost a year ago and Act III finally released last week.
Conway has a flashback to a conversation with Lysette in the beginning of this episode. He recollects an old memory that has stuck with him. Every character you interact with in this act talks about how something from the past has affected them. I'm not going to spoil the story, so don't worry. You also have to spend a bit of time navigating the Zero which isn't as bad as it was in Act II. The highlight of the act is a musical performance in the middle. Act III is longer than the first two, but it doesn't really feel that long for the most part. There's just this one section that is a little annoying involving your Truck. It feels like Cardboard Computer have made the visuals look even better than before. The lighting effects are gorgeous and the screenshots below showcase what an absolute work of art Kentucky Route Zero is. Ben Babbitt has absolutely outdone the music from the last two acts with the musical performance song.
I finished playing Act III a few days ago and the musical performance is still burned into my memory almost completely. Kentucky Route Zero Act III is included in the season pass and it is an update that takes place automatically if you own the game on steam. I love that the soundtrack to each act is included for free in the data folder. Kentucky Route Zero is available for $25 on Steam, GOG, Humble Store or directly from the developers on the game website. It is 25% off on the Humble Store right now.