Maki Icons by Mapbox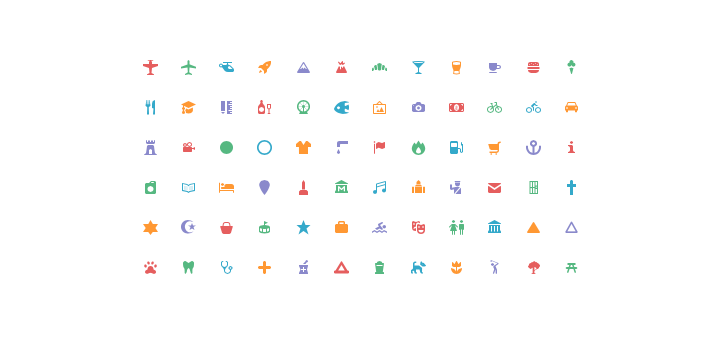 Maki is a beautiful icon set designed and made available by the folks at Mapbox. These icons are created especially for map designers who use Mapbox tools, but anyone can use them for any purpose — all thanks to set being open source and the Creative Commons CC0 license that it has been made available under.
Maki Icons consists of 114 little icons, available in two sizes — 11px by 11px and 15px by 15px in the SVG format. You can download the entire set or customize it before downloading. If you're a developer, you can even fork Maki Icons on Github or go to the extent of installing it via NPM with npm install maki –save.
Check out Maki Icons right here