if (screen && screen.width < 767) {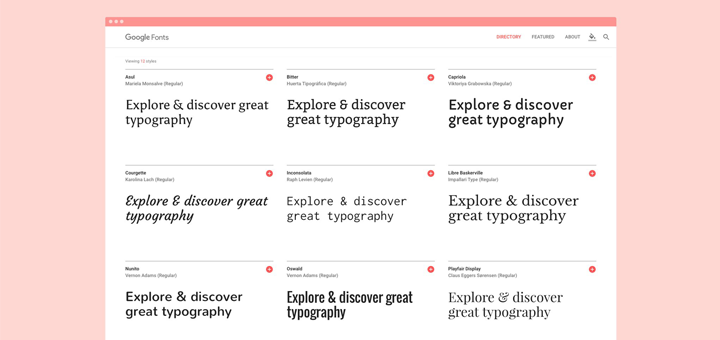 The All New Google Fonts Website
---
Google has just announced an all new look and feel for the Google Fonts website. The new design offers a much more streamlined and refreshing look at the 804 font families that Google currently offers for Free.
On the new design, you can see a grid of font previews, so it's very easy to preview and compare fonts now. You can easily choose categories and languages from the right, select the sorting choice and search for a specific family using the Search field. Similarly, it is very easy to switch between Sentence, Paragraph, Alphabet, Numerals or Custom text in each of the cells. You can type directly into each cell now, which is nifty. There are hundreds of Latin families available there, but I was surprised to see some really beautiful Devanagari ones too.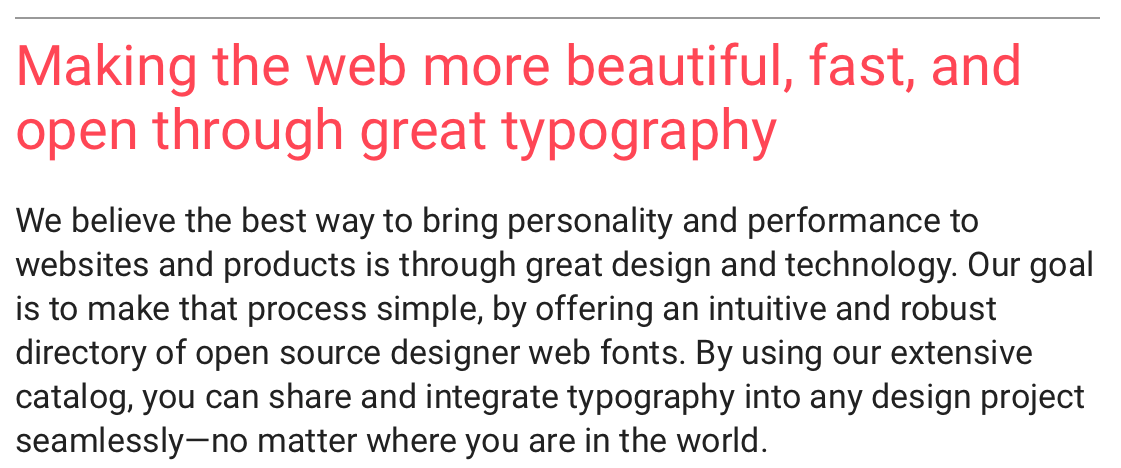 Using a particular family on your website is as easy as hitting the red "+" button and then choosing the Embed options.
All the fonts available on Google Fonts are free and open source and Google takes care of all the licensing and hosting troubles. The fonts are served directly from Google's CDN and the entire catalog is a great resource for anyone who wants to customize the text on their website.
Check out the new Google Fonts website right here.