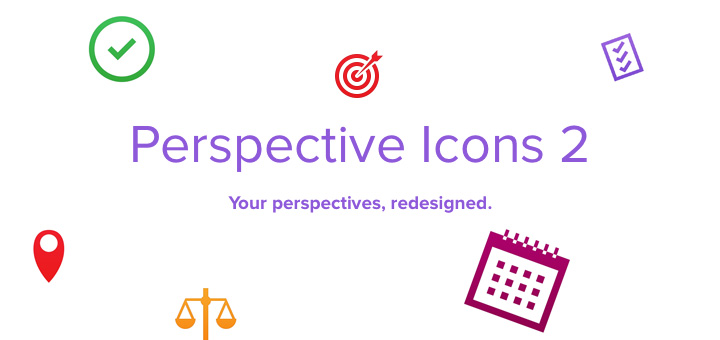 Silvia Gatta over at Icons & Coffee released this beautiful set of icons this past week that're designed specifically with OmniFocus 2 in mind. Silvia has also previously released the Essence Icons Set for iOS 7 which we've written about in the past.
The icons in this new icon set, which is aptly titled Perspective Icons 2, are a perfect fit for your Custom Perspectives in OmniFocus 2. They are available in different colors to choose from and are ready for Retina displays as well, with 32px x 32px and 64px x 64px versions. Of course, you can also use the icons for other projects as well.
Perspective Icons 2 are available for grabs at Icons & Coffee for the introductory price of just $9.99.