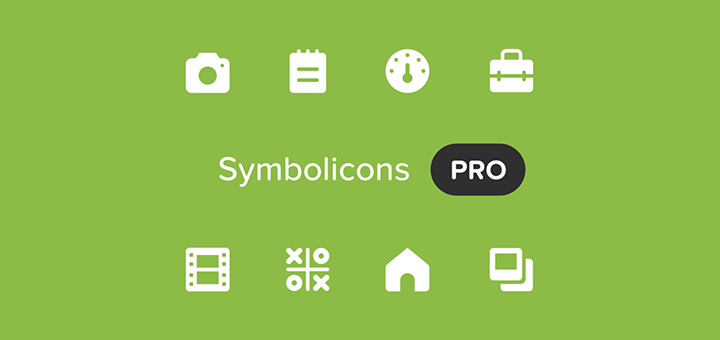 Symbolicons is an incredible set of icons designed by Jory Raphael. It includes hundreds of vector icons and glyphs that can be used by all kinds of designers and developers. I've seen a number of weather apps make use of the 'Elements' pack — which is a set of gorgeous little weather icons.
Jory has now launched a new Kickstarter campaign for Symbolicons Pro that will deliver over 2000 icons, with an estimated delivery schedule of December 2017. The icons will be classified into 66+ categories and will be fully vector in nature, so they can be used anywhere you please.
What you will get
— Over 2,000+ carefully crafted icons
— 66+ categories for easy searching
— An incredible discount off the ultimate price
— Access to all icons well in advance of the public release
— Free updates for life
— Your choice of T-shirt design
— Custom Icons: there are two reward levels for agencies and startups.
— Stretch Goal: the addition of a line-style weight for all icons. Success!!
You have various pledge levels starting at just $5 for a single category and going up to $2500 for agencies who can get some custom icons designed from Jory.
The Kickstarter campaign was launched with a goal of $12,000 and a stretch goal of $24,000 and it has already met both its goals. As part of the stretch goal, all backers will now receive an additional 2000+ icons in a cool line weight style.
Head over to the Symbolicons Pro Kickstarter Campaign and check it out.