if (screen && screen.width < 767) {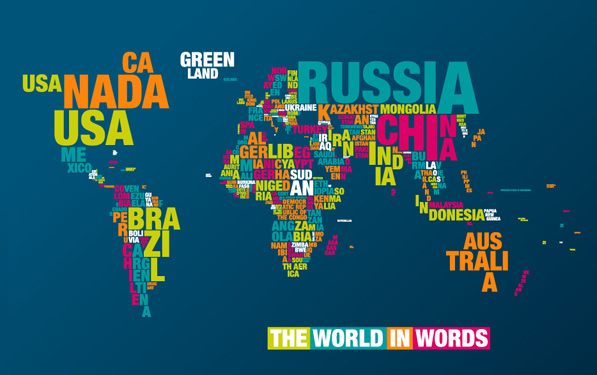 Typomaps — Georgraphy meets Typography
---
If you're a type nerd, or even an aspiring one ("Helvetica rulzz!"), this is the perfect way to show your allegiance to the religion of typography. The world map, in Helvetica Neue Black Condensed.
Designed by German designer Dirk Schächter, the typomaps "are handset, and not automatically generated by computer program. Thereby we achieved an astonishing closeness to the conventional worldmap." Each poster is a metre wide, and ships for €50, including worldwide shipping. And if you don't feel like shelling out cash for these, you can paint your desktops and iPads and iPhones with the free wallpapers. Typomaps.net.
Thanks to pixel hunter @PatrickPatience for pointing these out.