if (screen && screen.width < 767) {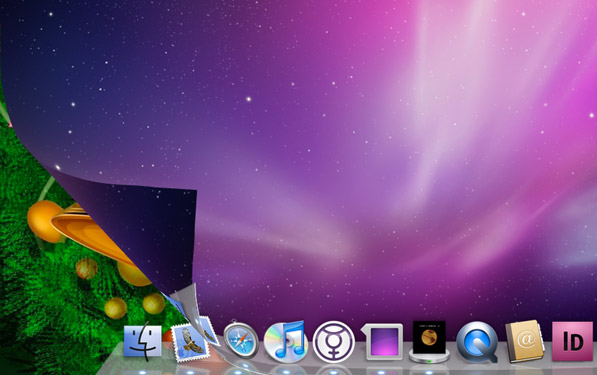 Just 7 Beautiful Christmas Wallpapers for your Mac
---
[tweetmeme] There's a bunch of sites out there advertising christmas wallpapers, but a large part of them are geared toward the PC crowd—random pictures of snow, 4:3 aspect ratio, and sharp vector artwork. If you're planning to dress up your Mac, here's a limited but tasty selection of wallpapers that'll fit right into your holiday mood.
Flarup
Designed by Michael Flarup of PixelResort, this cozy candy coated artwork will definitely blend in with all that snow outside [Disclaimer: I don't have any snow outside to actually test my claims]. Michael was also kind enough to create a stunning timelapse video of the artwork in progress. A must watch.
And here's his wall for last year; equally awesome.
Vlad
Actually forget Michael. If it's wallpapers you're looking for, you can't go wrong with Vlad Studio. Vlad has created some stunning artwork for this holiday season which is superbly vibrant, arty, and most of all, christmassy. Unfortunately, Vlad's walls are not free for all users. You can get away with a MacBook resolution, but for anything more than that 21 inch iMac, and you're gonna have to shell out for the pro account—which isn't all that much either.
Another one from Vlad. Isn't this the cutest! [Download]
Minimal
Let it snow. Minimal, not too colorful, with just a touch of christmas.
Pong
I wasn't sure whether to include this one. It's got a nice feel to it, except for that DeviantArt logo incorporated into the artwork.
Mac Classic
And now for the the showstopper, the über cool Mac Classic in Snow Leopard-y space—you can't say no to this.
That's it from me. If you've found any stunners, don't hesitate in letting me know; I'll add them in right way.