if (screen && screen.width < 767) {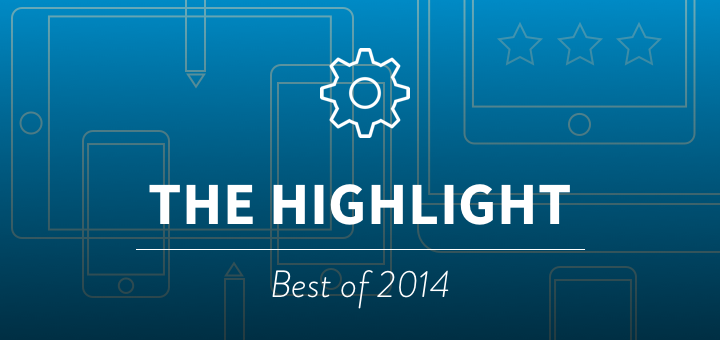 The Highlight 2014 — Best iOS 8 Feature Additions
---
2014 was a phenomenal year for iOS apps. At WWDC '14, Apple announced a a variety of different new APIs that developers could use to enhance their apps, most of which we never thought would be possible on a closed platform that is iOS. Once iOS 8 was released to the public, we saw some amazing new apps & updates being released on the App Store. This year, to start off our annual 'The Highlight' series of posts, we're bringing you our picks of the Best iOS 8 Feature Additions in apps. Make sure your subscribe to us via our RSS, Twitter or Facebook feeds so that you don't miss out on the posts from The Highlight 2014.
iOS 8 has made some tremendous new features possible in apps and app developers are pushing the boundaries of what is possible in their apps. 2015 is going to be an exciting year for us as well as you, the consumers.
We have some exciting new posts lined up this week, so make sure you're subscribed to our RSS, Twitter or Facebook feeds. The Highlight 2014 is made possible by the love & feedback of the loyal readers of Beautiful Pixels. We thank you for your support.
[Masthead Credit: Sonaal from Effect Works]