Calcbot: Tapbots getting fancy on your iPad (and iPhone!)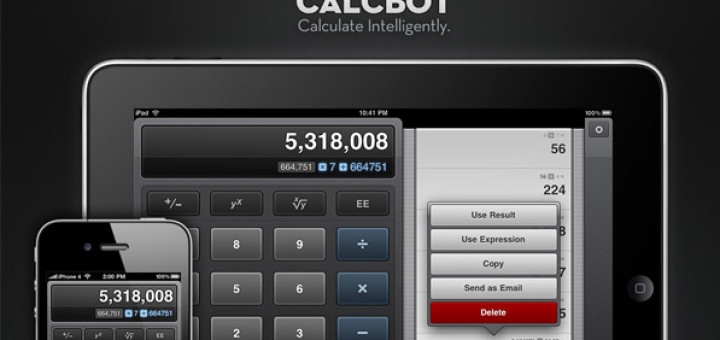 I won't take up much of your time. Tapbots have a new calculator out, designed for the iPad, and I hear the iPhone came along for the ride. Calcbot is everything you'd expect from Tapbots design. Read up on Brandon's review on SA to learn more (since I haven't even used this thing yet.
It's $0.99 at the App Store.