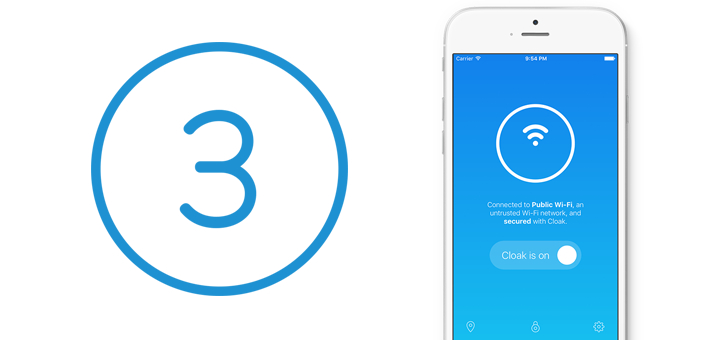 Cloak is our favourite VPN service. It looks great and Just Works™. Today Cloak 3.0 for iOS released with a brand new look and some great new features with some overdue user experience improvements.
Cloak 3.0 finally lets you enable or disable Cloak (VPN) from within the app. Even small things like turning Cloak off on some untrusted networks can now be done from within the app. I use Cloak often to access some sites that only display products to US or Japanese locations so I switch Transporter destinations often. This is also now possible right from within the app by tapping the location glyph on the bottom. One of my major issues with Cloak was the need to sync settings each time a change was made. Cloak 3.0 never makes you do that after the initial setup.
Cloak remains the best VPN service for people who care about their security and privacy online and the iOS app just got a whole lot more awesome today with 3.0. Cloak 3.0 is a free update and you can download the app for free on the App Store. Check out their pricing plans here.