if (screen && screen.width < 767) {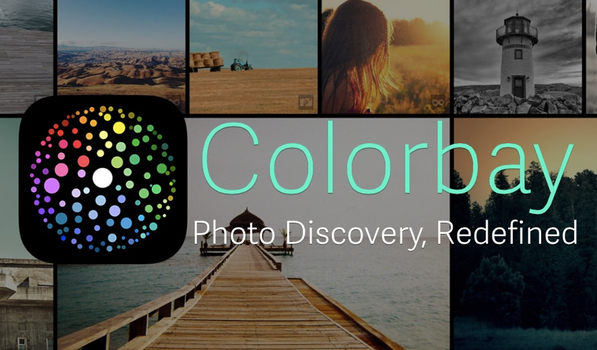 Colorbay — Browse Stunning Photos on your iPad
---
I'm not much of a photography buff. I like looking at great photos as much as the next guy, but I haven't found myself spending time browsing through apps/services like the excellent 500px or Flickr to discover new photos. In case of Instagram, well, I just let Tweetbot's mute filters do the work for me. All that might change very soon though, thanks to Colorbay.
Colorbay is a fantastic new Photo Discovery app for iPad. It connects to services like 500px, Flickr, Instagram and Pixter to not only aggregate the popular photos on those services, but also fetches your own photos as well as those of people you follow. All this stunning content is presented in a delectable interface made for iOS 7.
A very useful tutorial greets you when you launch the app for the first time. Here, the app introduces you to its many great features — especially the wonderful autoscroll, and allows you to set up your accounts. Finally, the app prompts you to input your favourite categories from a selection (Food, Landscape, Nature, etc.). Once you've made your selection, you are taken to the main screen, which is a sheer delight.
Colorbay presents its content edge-to-edge, meaning that all icons, menus & other interface elements are hidden away until you need them. Your photos are front and center, as they should be in such an app. A swipe down brings up the Menu Bar which has the Settings icon (from where you can sign in to your services), a search icon and Categories, which will be populated by photos from all for services ('Popular' and the selections you made in the tutorial) or only from the services you've signed in to ('Timeline', 'Likes' and 'My Photos').
Once you've chosen your category, the photos fly into view Windows Phone style, which is really nicely executed. Tapping with two fingers anywhere starts the wonderful Autoscroll feature, which pans the interface ever so gently & brings out the rest of your photos for you to enjoy. You can pause this anywhere by tapping with two-fingers again. You can double tap on any photo to like it (a la Instagram), and a single tap on any photo opens it up to view it in all its glory. Once opened, the photo can also be shared via Airdrop and other services in the iOS Share sheet.
Interestingly, the app allows you to save a photo directly to your Camera Roll, irrespective of its copyright. Services like 500px allow their contributors to attach a license their photos, which prevents users who browse them via the website or the official apps from copying or saving those photos them for their own purposes. Colorbay's merely displays a warning, which can be dismissed permanently. Although the photos saved to the camera roll are the ones that the app fetches via the API and not the original, high-res ones. I hope this is clarified by the devs soon.
Colorbay is a wonderfully designed app that makes discovering & consuming new photos very easy. It brings stunning photos from all over the world from some of the best photography services together through a great visual style right in the palm of your hands. It also uses notifications to update you when it has new content ready for your perusal. Colorbay is currently available at an introductory price of just $0.99 on the App Store.