if (screen && screen.width < 767) {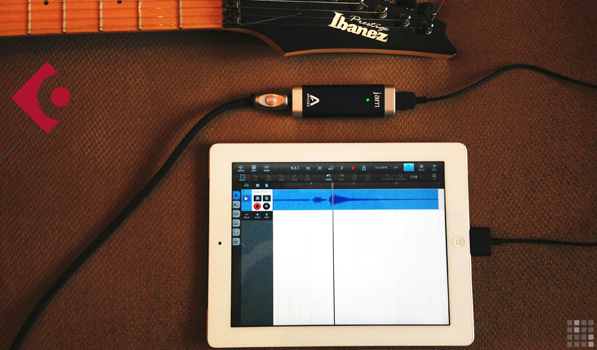 Cubasis is an Elegant Digital Audio Powerhouse for iPad
---
When GarageBand for iOS launched, I was really excited. I bought it on the day it released and it has been getting better with each update. I managed getting the Apogee Jam recently and recording on iOS has become brilliantly simple. There already are tons of great and powerful music apps on the iPad. If you're a Dream Theater fan, you will know how important iOS apps and devices have become for Jordan Rudess. He has his own iOS apps that are available for purchase on the App Store and even lists iOS devices as an instrument in the band bio page. Steinberg Media recently released Cubasis for iPad. Steinberg is well known for their contributions to music in general with Cubase. Cubasis is a fully functional and elegant looking multitouch sequencer for iPad that managed to blow me away.
Cubasis accomplishes many things. From its stunning visuals to its almost infinite set of features, Cubasis pushes the boundaries of professional quality apps on iOS. Upon launch, you see how quick and fluid the interface is. Everything is responsive and each button has been crafted carefully. Waveforms look amazing and while using it more and more over the last few weeks, I can't believe I am able to pull all this off on my iPad. Everything in Cubasis from loading indicators to the settings screen fit perfectly with the app. I mention this because I've seen way too many apps that focus only on the main interface leaving the others looking ugly.
The main screen is best understood by launching one of the demo projects. After tapping on any of the demos in the project manager below, the interface consists of the tracks on the left hand side with waveforms on the right covering a major part of the real estate. The usual tools are available in the toolbar above this section on the top that can be toggled by tapping the tools button on the top right. You can pan and zoom across the beautifully colour coded waveforms by sliding and 'pinch to zoom'. Zooming into waveforms and back out is very nice and smooth. The list of instrument tracks on the left can be expanded the same way and you expand waveforms. You can select events in the waveform by tapping them. A double tap opens the contents of a waveform that can be edited further with reverse, normalize and fading effects. Waveform track editing is extremely simple in Cubasis. After tapping on a waveform, its level and fading can be adjusted by dragging the squares on the corner for fading and square in the center to adjust overall volume of the track. The squares on the bottom corners allow length adjustments. You can launch the track inspector by first selecting a track and then tapping the the small coloured arrow button indicating which track has been selected on the left. Individual channel controls and effects here allow you to insert new studio effects, MIDI connections and even change the colour used to represent this track.
Cubasis supports robust waveform selection editing with easy to use copy pasting and even great undo and redo functionality. When you create a new project, you can add tracks and use the built in sample library. The top left buttons on the screen let you navigate. The media button handles the type of media being added and the button to its right will change depending on what media you add. You can use the keys or drum pads to play as well and like I said before, everything is so responsive and nice that it makes you want to play more. Each track also has individual mute and solo options that play well with the global mute and solo options.
After you're done composing and mixing, you can export the track by creating a mixdown in the media section. A Mixdown lets you choose the format you want and once the file is created, it can be shared directly by tapping the share button. Your file can be sent by email, to Dropbox or Soundcloud and even opened in other apps that support it. I managed sending the audio to djay and even Instashare to quickly send it to my Mac. The process is very quick and seamless.
Cubasis also recently added full support for Audiobus and Audiobus has made recording and composing on the iPad so much better. Audiobus is an inter app routing system that allows your music apps to interact with each other in real time. I may be going on a tangent here with Audiobus, but if you're serious about using your iOS device for anything music related, it is a must have. Even Apple added Audiobus support to GarageBand on iOS.
Cubasis coupled with Audiobus will blow your mind. It shows you how far the iPad has come since it was released a little over 3 years ago to this day. Having a professional quality digital audio workstation on the iPad isn't something new but Cubasis takes that even further. If you have Cubase for Mac or PC, you can even work on Cubasis files there for some final polishing. Steinberg have been updating the app almost every month and it keeps getting better. The app is rock solid on my iPad 3rd generation and using it with Apogee Jam with my guitar connected to it makes me want to stop writing this and get back to playing something. I hope the icon is fixed because it is only thing I don't like about the app. The gloss on it ruins it. Cubasis is available for iPad 2 and above on the App Store for $49.99 and the price is well worth it. None of the other apps close to its calibre offer as much while looking as good as Cubasis does.