if (screen && screen.width < 767) {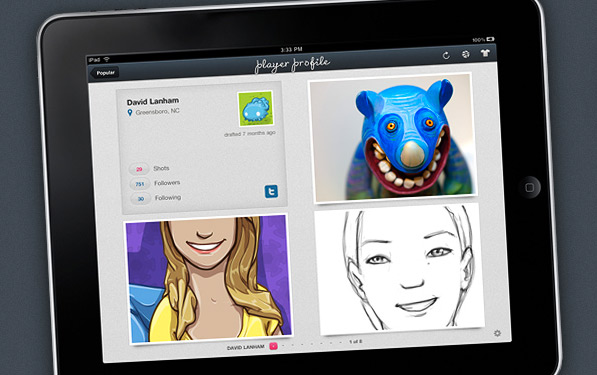 Dribbblr: Better Dribbble Browsing on the iPad
---
Today is a beautiful day. Not only is it sunny outside, we've also had some fantastic apps like Remote, Droplr, Kinetic, and as this feature goes, Tapmates' Dribbblr, show up on the App Store.
I've been using Dribbblr for a while now, and it honestly is the best Dribbble experience, anywhere. Credits to Robin Raszka for manifesting such beautiful grids of dribbble shots, and it's so fast to just scroll through, or tap to bring up details. Tapmates have included the ability to view comments natively within the app, and a fantastic page browser which allows you to quickly find the page you were looking for (if search is not your kind of thing). Oh and check this out: if you aren't connected to the internet, the offline mode provides you with a bunch of gorgeous iPad wallpapers created by ace designers like Tim Van Damme and Jeff Broderick. This we like.
Best of all, the app is free to download, and a few bucks to knock off the the ads. Highly recommended.