if (screen && screen.width < 767) {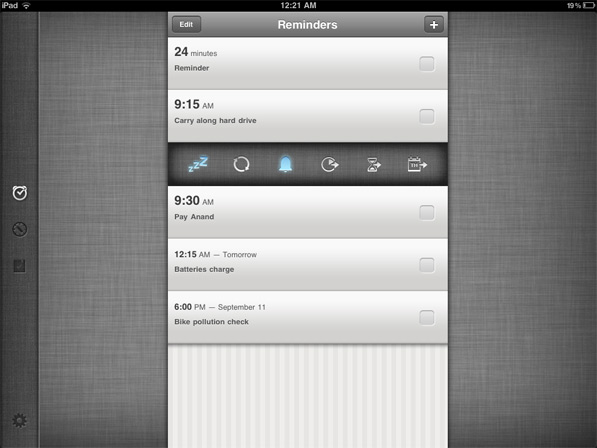 Due, now great on the iPad
---
This is an app I've been dying to mention, and finally I have an excuse to do so—Due is finally an iPad native app.
In case you don't know what Due is, check out Brandon's review. It's really a lifesaver and one of the most crucial apps on my iPad and iPhone. The iPad version doesn't add anything in functionality, but I'd say the developer has been quite clever with its UI. One of the problems designers have with iPad apps is what to do with all the extra space? Due is designed to be a compact app, so changing its widths wouldn't work out too well. Due on the iPad keeps the same vertical column for its reminders, but the column is also wider and way more tappable on the iPad. The right sidebar borrows slightly from Reeder's UI, in the nicest way possible.
Due is a universal app, so existing users get the iPad UI for free. But I think the update did increase the price to $4.99, and it's still more than worth it. So worth it.
[h/t @MaximHarper]