if (screen && screen.width < 767) {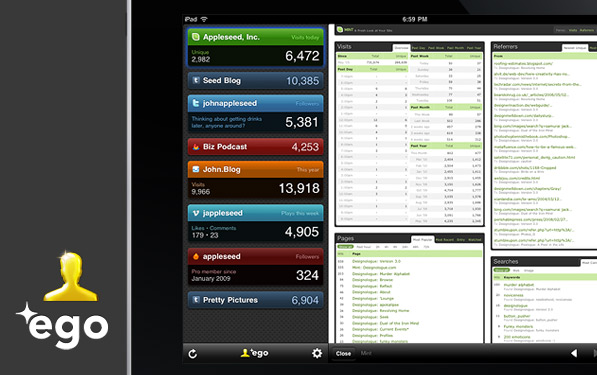 Ego for iPad shows up with extra pixels
---
Who doesn't love tracking stats? Especially when they look so good. On the iPhone, Ego is one app I launch almost every day (rather, every five minutes). Yes, I'm that desperate.
But look what Garrett Murray has done with Ego for iPad. While the app still sports its simple minimalistic list of all your stats, the right side is an embedded webkit browser, which just shines when using Mint stats. Well actually I'm saying that judging by the screenshots; I haven't even used it yet.
It is, however, $4.99 for the iPad version; we'll have it reviewed soon. The question is, are you important enough?