if (screen && screen.width < 767) {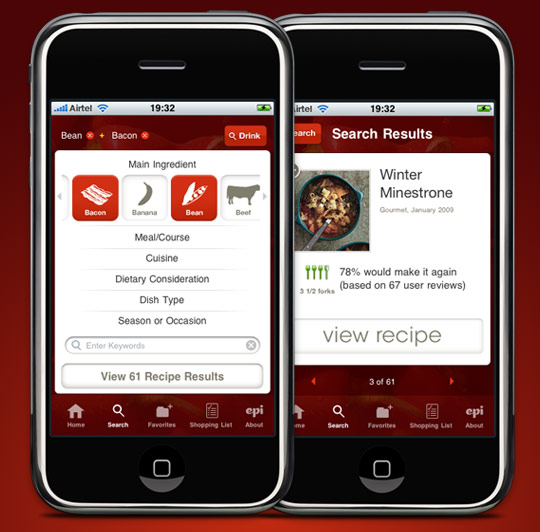 Epicurious – The Cook's Companion
---
I first came across Epicurious when I signed up for a Premium account on Ars Technica. One of the many websites owned by Conde Nast Digital, Epicurious is a collection of Recipes, Menus, Food Guides, pretty much everything about food and drinks.
The website also has apps for iPhone and iPad and boy are they delicious. The apps bring easy access to an abundance of recipes and yummy content through some very lick-able pixels.
The app isn't only good looking though, and offers plenty of functionality. You can find recipes by ingredient type, occasion or just browse through the huge database. There's also an integrated shopping list. Recipes also come along with photos and reviews by other users and you may add them to favorites or share via Email.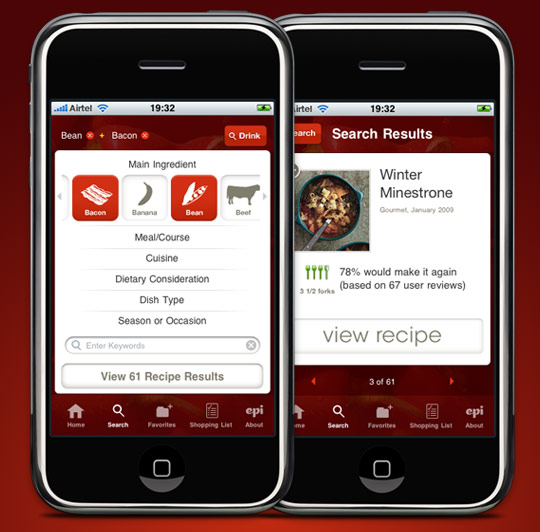 I'm no Kitchen King, but considering the app is a Universal app and comes Free on the App Store, there's no reason not to get it. Now excuse me while I go try to cook some 'Coconut Flans with Coffee Caramel'.