if (screen && screen.width < 767) {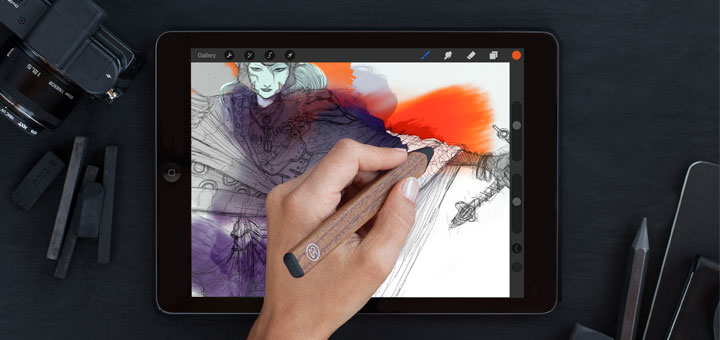 FiftyThree, the company behind 'Paper' — the ridiculously good sketching app for iPad & 'Pencil
' — the beautifully crafted hardware stylus that connects over bluetooth and enables additional creative features in the app have today announced the release of the FiftyThree SDK. With this SDK, third-party app developers can now bring all the features that Pencil makes possible in the Paper app to their own apps.
I got my hands on a graphite Pencil a few days ago and apart from a few oddities & quibbles (mostly because I'm not used to it), it works as a great tool to sketch down your ideas, thoughts or pretty much anything into the Paper app. Pencil enables features like erase & blend without changing the software mode and even comes with adaptive palm rejection. Some of the apps that FiftyThree worked with, as launch partners, to integrate the SDK into are Procreate, Noteshelf & Squiggle.
However, the most interesting feature of the SDK is Surface Pressure, something that's coming with iOS 8. FiftyThree previewed this feature via a video recently.
If you're an app developer that benefits from this SDK, you can request access to it from here. Pencil is now available internationally via Amazon for $59.95 for the graphite version
& $74.95 for the Walnut version
.