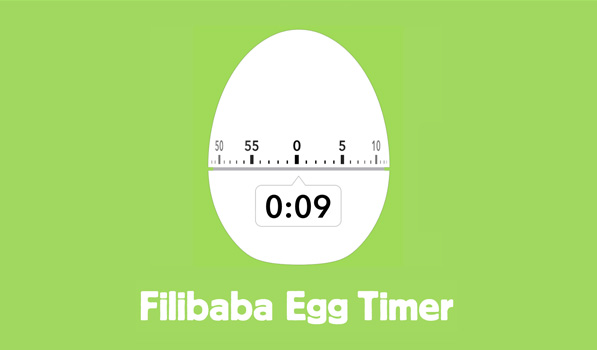 Our favorite foodie developers, Filibaba, who've launched apps like Veggie Weekend, Filibaba Spreads, Filibaba Smoothies & Veggie Meals launched another cooking related app this past week, although this one doesn't come with any recipes.
Filibaba Egg Timer is a simple, one-function app that offers an easy to use timer on your iOS device, both iPhone and iPad. Similar to their other apps, Egg Timer ships with a beautiful design and works quite well. It rings even if the app is not running, so you'll never miss the timer again.
While it's a Free app, it offers a bunch of different themes for 99 cents each that you can grab via IAP. Filibaba Egg Timer is available on the App Store as a Universal app.