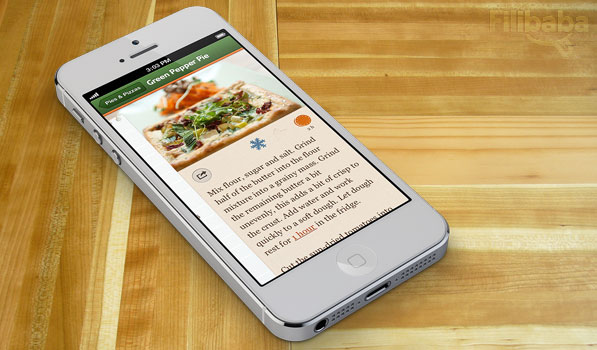 Filibaba Meals Brings Tasty Pixels to the iPhone
---
About a year ago back in January 2012, Filibaba debuted their app 'Veggie Meals' on the App Store. We sung praises about how the app managed to bundle some delicious dishes into a UI filled up to the brim with scrumptious pixels. A year later, the team at Filibaba is back with a freshly baked update to the app that's sure to tickle your taste buds.
With this 2.0 release, the app has been renamed to 'Filibaba Meals' and now comes bundled as a Universal app. While the original app was iPad only, the team has managed to bring the same suave UI to the iPhone as well. It still sports the textured backgrounds, smooth transitions and tons of attention to detail. The app also features a nifty Egg Timer — just tap the time mentioned in each recipe and the Egg Timer pops up, preset for that time. The timer runs in the background so you can keep reading through the recipe and ingredient list. There are now a total of 63 tasty vegetarian dishes available to you via the app. Each recipe comes with some amazing photographs of the dish, sure to make your mouth water. There's a share button for each recipe that comes with a lip-smackingly delicious animation that you have to check out.
In spite of the limited area on the iPhone, the team has managed to maintain a clean, clutter-free UI. The app is also now available in Portuguese, along with English and Swedish. Filibaba Meals is available on the App Store for just $1.99 and is a free update for everyone who'd purchased the iPad app.