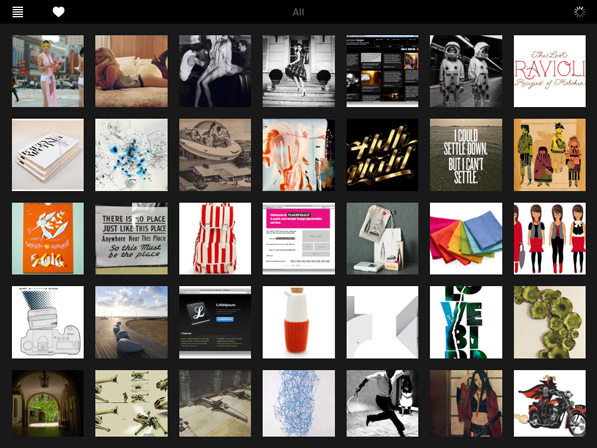 Highly Visual is Highly Gorgeous
---
A brand new news reader on for the iPad, and it takes a whole new approach to the concept. Instead of lists and articles, all you see is a grid of images.
The app does away with all standard UI, transforming itself into a flag greyscale wireframe that holds all your content — vibrant imagery. Using the app is totally different from seeing that screenshot above. It's feels so futuristic. My only issue is the info view which haphazardly puts the article text together without any taste or elegance (personal view here). But that's not really part of the app experience, so all is forgiven.
Check out the full review on SA, or view the highly beautiful landing page. It's $2.99 to buy.