if (screen && screen.width < 767) {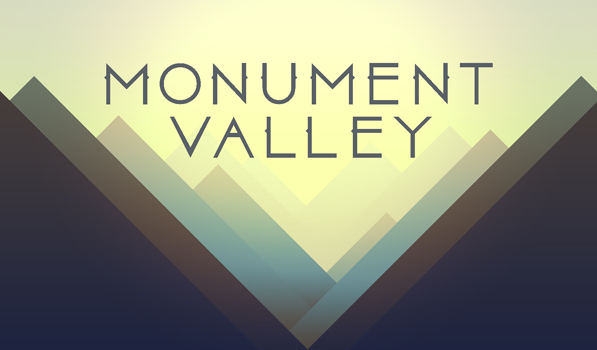 Monument Valley – A Work Of Art That Happens To Be A Game
---
I discovered ustwo a while back when they launched Whale Trail. Today, they launch their new game, Monument Valley. This has been pretty hyped for a while now. Ustwo even uploaded a behind the scenes video for it. Monument Valley is not just a game. It is inspired by the likes of Windosill, Sword & Sworcery and Fez with an MC Esher twist thrown in.
[showcase id="11997″]
The objective of the game is to guide a silent princess named Ida through monument puzzles. These puzzles are inspired by typography, real world architecture diagrams and Japanese culture. The puzzles involve you moving certain elements around the structure and playing with the perspective to reveal new paths for Ida. Every level introduces a newer mechanic and the game reacts to your touch with music. While many puzzle games rely on a mostly similar visual style throughout, Monument Valley manages making every level worthy of printing out and framing. Ustwo care about your iOS device and have provided a screenshot feature in the pause menu that can be accessed in any level. Your power and home buttons would probably need replacing by the time you finish playing the game without the screenshot feature. You can save screenshots to your camera roll or post them to Instagram with their square crop feature. Describing the different monuments will not do them justice. Ustwo have set the bar really high for any new iPad game when it comes to style.
[showcase id="12001″]
Monument Valley isn't very long though. You can probably finish it in a few hours if you really put your mind to it. While the first few puzzles are very simple, they still give you that sense of accomplishment when you reach the goal. As such the game lacks replay value but it is well worth the price. It feels underpriced for how good it looks and feels when you experience it. Monument Valley is available for iPad and iPhone as a Universal game, but it is best experienced on an iPad with Retina display and headphones. It is available on the App Store for $3.99.