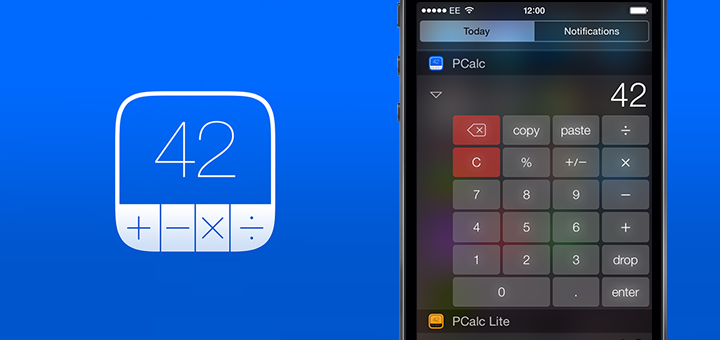 I've reviewed some great calculator apps on Beautiful Pixels. All of them are unique and get the job done brilliantly. There's one calculator app I've seen and heard way too much about. PCalc by TLA Systems has been around for a long time, and I mean a really long time. The Mac app is almost 22 years old. PCalc is the best professional calculator available on iOS. Today it becomes even better with some lovely additions in version 3.3 for iOS 8.
PCalc 3.3 is a huge update. It adds full support for the iPhone 6 and iPhone 6 Plus including custom landscape interfaces. Custom button layouts is something I never thought I'd see or want in a calculator app. I've been using PCalc 3.3 for quite some time now and I finally have a layout I like. Tapping and holding any key lets you edit its size or position. I absolutely love the custom button support that lets you add constants with text labels including emoji. Changes across PCalc on one device sync to other devices via iCloud. The possibilities are endless.
My favourite feature of PCalc 3.3 is the Today widget in Notification Center. It is a full fledged calculator that looks amazing right inside your Notification Center. Over the last few weeks, I haven't even bothered with the Calculator.app from Control Center thanks to this. It can be collapsed to a single line to just display the calculation result but I keep it expanded. On the iPad, it is a full scientific calculator.
PCalc 3.3 is an amazing update. The Today widget, coupled with editing and an automatic theme change depending on location with some really great themes make PCalc the best calculator app on iOS. That's all there is to say. PCalc is available on the App Store as a universal app for $9.99. PCalc Lite is also available on the App Store as a free app with in app purchases to unlock certain functionality, but as of this writing, the iOS 8 update is still in review with Apple.