if (screen && screen.width < 767) {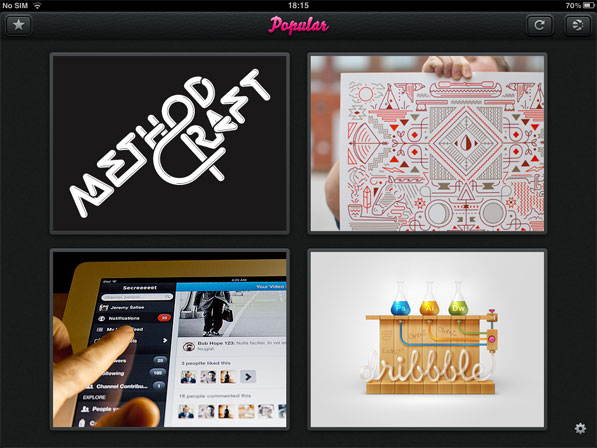 Pick'n'Roll is Another Delicious Take on Dribbble
---
No, it's not a Dribbble week here on Beautiful Pixels. But we can't really help it when the fine folks in the iOS developer community keep churning out one beautiful app after another, can we? In the previous post, we told you about Balllin' app — a beautiful app for both iPhone and iPad to browse the different shots on Dribbble. This week, we bring you Pick'n'Roll.
Pick'n'Roll was released only a few days ago and comes from the Icon and UI design studio Ramotion. A quick gander at the portfolio on their website and you'll know that all their icons have that extra "oomph" in them. And the icon for the app doesn't disappoint either.
The app's main screen is a stunning locker containing your basketball gear, each pointing to different sections of the site. It features a 2×2 grid when browsing the shots in landscape mode, but 1×2 when in portrait mode. Instead of swiping horizontally, you swipe and browse additional shorts vertically. Pick'n'Roll makes full use of the Dribbble API, so you've got comments, favorites, likes, etc in here.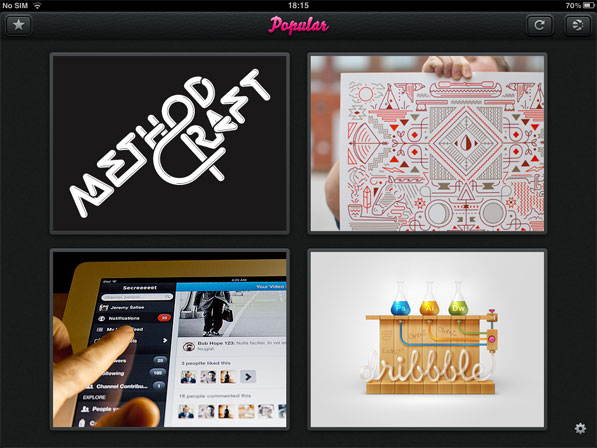 Unlike Balllin', Pick'n'Roll chose a darker color scheme for its UI with pink for its highlights. The app feels quite zippy, so browsing shots in it is fun. The beautifully designed icon and the overall UI make Pick'n'Roll a fantastic Dribbble client for your iPad, specially considering that it's available FREE on the App Store.