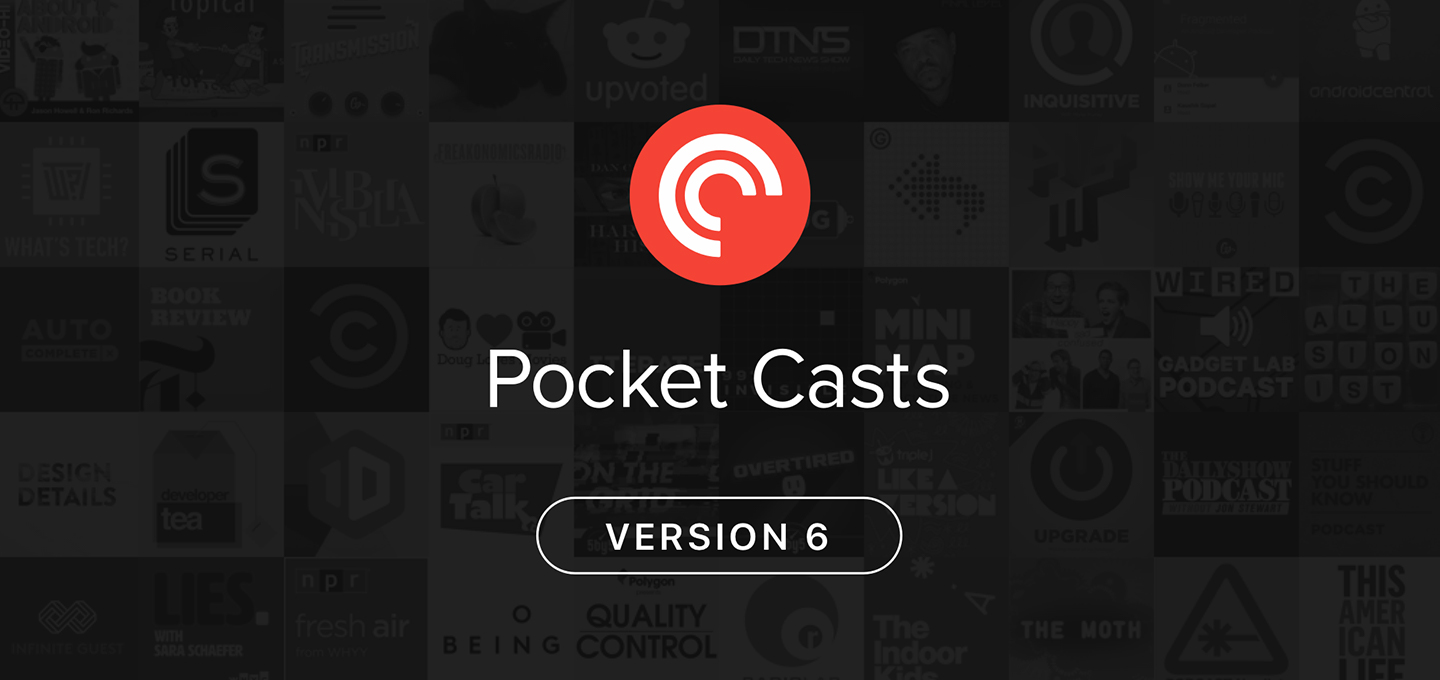 It has been a while since Pocket Casts for iOS was featured here. Pocket Casts 5.0 made its way to the App Store back in November 2014 and it has been nearly two years since it was last updated, with v5.0.1. Over the last several months, the team at Shifty Jelly has been hard at work on the next major version and today marks the release of Pocket Casts 6 on the App Store. This is a new and shiny release for my favourite podcast app.
Pocket Casts 6.0 builds upon the solid foundation laid down by version 5.0 with updates to the overall look and feature set of the app. The 'Pull-to-Refresh' animation that both Preshit and I lamented going away is now back in a new avatar. There are quite a few tiny improvements throughout the app, including some new and updated glyphs, as well as some delightful animations. Best of all, the app now has a beautiful and elegant dark theme, very much like the lovely dark one in Twitterrific 5.
Almost every section and screen in the app has been given a nice new coat of paint. The Discover section is something Apple should copy for their own iTunes app for podcast and music discovery. It looks that good. The podcasts themselves and the detailed view for each podcast is similar to how it was in the previous version, with a few tweaks for both the themes. I can't get enough of the dark theme and the new smooth animations across the app. Speaking of animations, the Pull-to-Refresh gesture now uses a new animation that animates the 2 Cs in the logo of the app, as opposed to the generic iOS spinner that v5.0 had.
Another welcome new feature is the ability to trim silence from podcasts to save time. The Android app already has this in addition to volume boost that is also a new addition to 6.0 on iOS. You can now also see how much time you've spent with podcasts in the stats section. The stats page also shows you how much time you've saved thanks to the trim silence feature. If you're on an iPhone that supports 3D Touch, Pocket Casts now has 3D Touch shortcuts. I couldn't test this aspect as I don't have a 6S.
Both the iPhone and iPad versions of the app support landscape and portrait orientations. Pocket Casts looks great on the iPad, but I can't help feel like the iPad version of the app is lacking in some areas. It almost feels like Apple's general tendency with iOS, where the iPhone is the focus with every major release. On iPad, Pocket Casts 6.0 supports Picture in Picture for video podcasts as well as Split View, as is expected of a modern iPad application.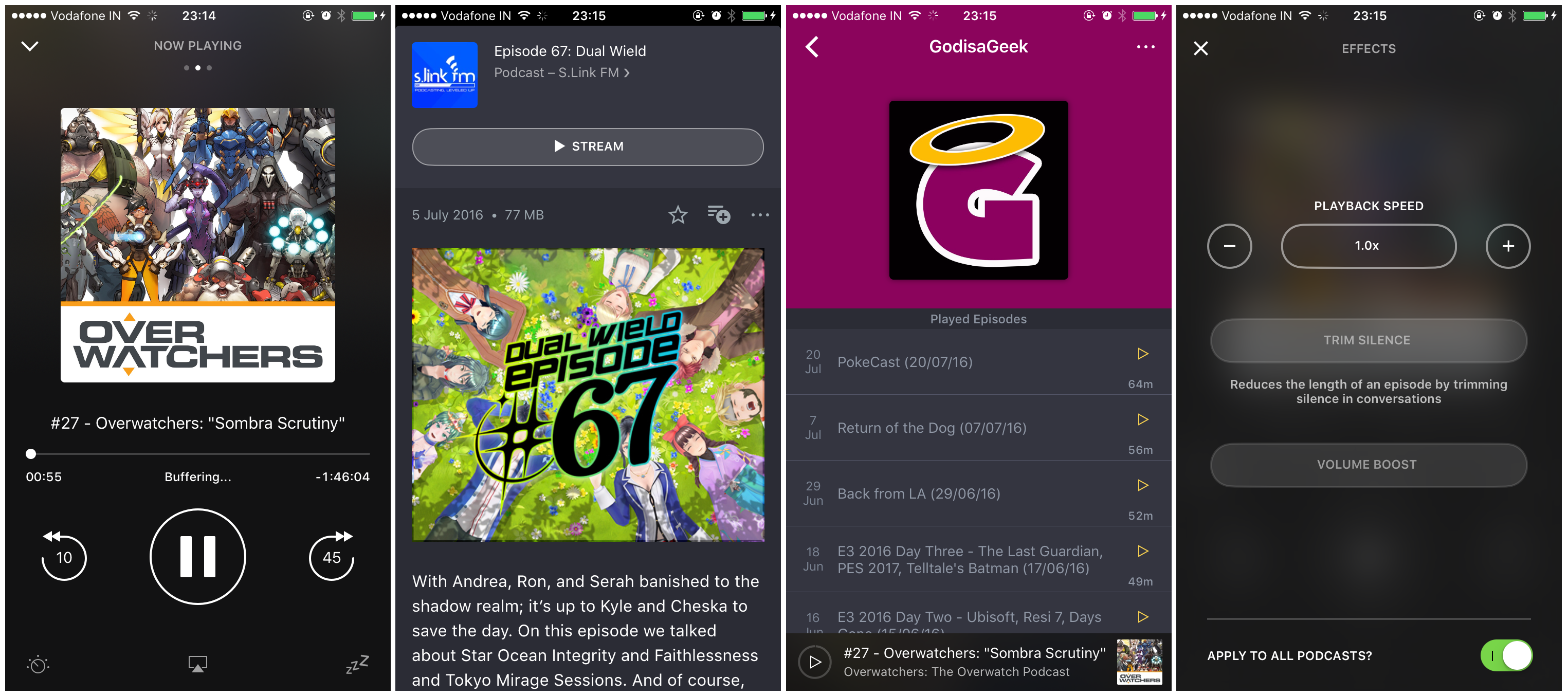 The Now Playing view is a combination of blurred backgrounds and crisp iconography. What I love about the buttons and icons used here is that everything is easily accessible, unlike Apple's Control Center which requires the precision of a brain surgeon to actually fast forward without accidentally launching the awful music app.
The one tiny anomaly that both Preshit and I ran into was not being able to access the app by searching for 'Pocket Casts' in spotlight search. Typing 'Casts' brought it up, but 'Pocket' and 'Pocket Casts' just didn't work. The devs are aware and working on fixing this, and I hope 6.0.1 includes this in the list of fixes.
Pocket Casts has been my favorite podcast app for many years now and it remains the best podcast client on any platform. I can't recommend it enough. With this release, I'm hoping there isn't such a large gap between updates like last time. Pocket Casts 6.0 is available for just $3.99 on the App Store and is a Free Update to existing users..