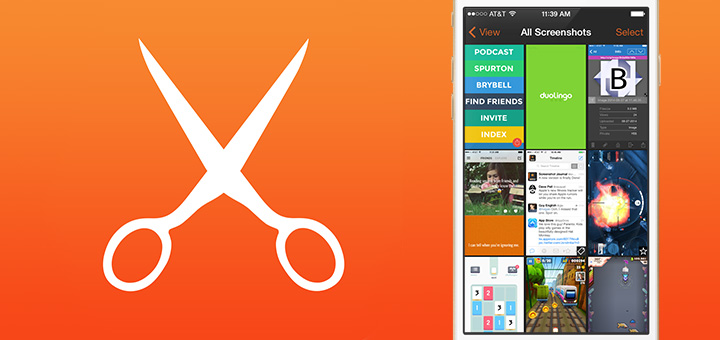 If you take (or work with) a lot of screenshots on your iOS device, chances are that you've cursed the native Photos.app more than once. By default, Apple offers no easy way to organize and manage screenshots. All your screenshots are treated similar to photos and are dumped in the same feed. Thankfully, 3rd-party iOS developers are here to make things easier. We've previously written about the early versions of Screenshot Journal, a lovely utility that helps you manage and work with iOS device screenshots.
The developers have finally released an update to the app which was last updated in May of last year. The biggest change in this update is the design overhaul. Screenshot Journal now features a slick iOS 8 style UI and app icon. The layout has undergone some changes and is now much better to move around in. You can auto-import your screenshots from Camera Roll as well has enable background import. These screenshots can then be tagged and organized the way you want. The app also boasts a nifty feature wherein you can zoom into a screenshot up to 3200% and study the intricate details.
This is a Free update to existing users and Screenshot Journal is available for $2.99 on the App Store.