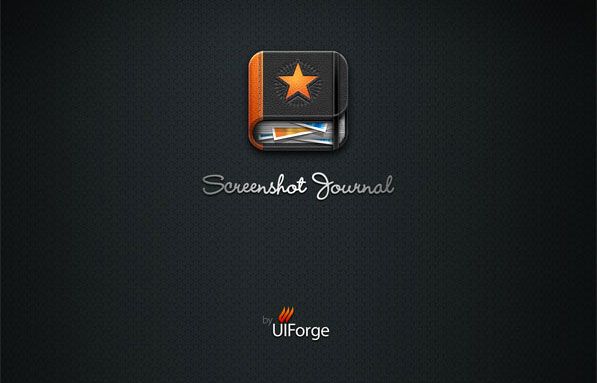 Screenshot Journal Helps You Organize Your Screenshots
---
While iOS has been able to natively take screenshots from the beginning, managing screenshots has always been a tad difficult. Your screenshots are treated as regular photos in your camera roll and there is little you can study there. Screenshot Journal aims to change the way you work with screenshots on your iOS device. UIForge have developed an app to help you study screenshots that looks really good.
When you launch the app, you are greeted with a nice splash screen and then the app scans through your camera roll and adds all screenshots to the app — sorted by the month in which they were taken. Since apps are not allowed to delete photos in the camera roll, you will have to do that yourself if needed. There are 3 main tabs in the app. Storage shows you all your screenshots organized by month. You can favourite a screenshot as well for easy access or delete one and send it to trash. One huge advantage this app has over the photos app is the zooming capability. You can zoom to 3200% and study every minute detail. There is a nice grid option that can be enabled as well. Screenshots can be shared by email or tweeted from within the app as well. Another key point is the app can recognize what device screenshot it is and whether the screenshot is retina or not.
Overall, this app looks great and will be very useful for people dealing with a lot of screenshots or UI designers and developers who have tons of screenshots in their camera rolls. I would have liked a few more sorting options like custom folders or the ability to edit screenshots. If you take a lot of screenshots, you need this app and it is available as a universal app for $1.99 on the App Store.