if (screen && screen.width < 767) {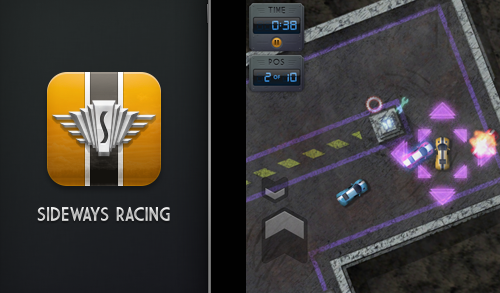 Sideways — Top-View Racing with Delicious Pixels
---
If you've been following this blog for a while, you're no stranger to the Bjango folks. They've been featured here on Beautiful Pixels multiple times in the past. Their designs and apps are populated with delicious pixels and tasty elements.
Sideways Racing is the latest game from the house of Bjango. It is a top-view racing game for iPad that you will enjoy for hours in a row. The gameplay is immersive and the pixels are just gorgeous. There are some fantastic textures used throughout the game — most that make me wish I could have skills even remotely close to make those. The menus and their taps just add to the fun.
Sideways Racing sells for just $1.99 on the App Store and comes with Game Center integration. The game offers quite a different gaming experience than anything else selling on the App Store.