if (screen && screen.width < 767) {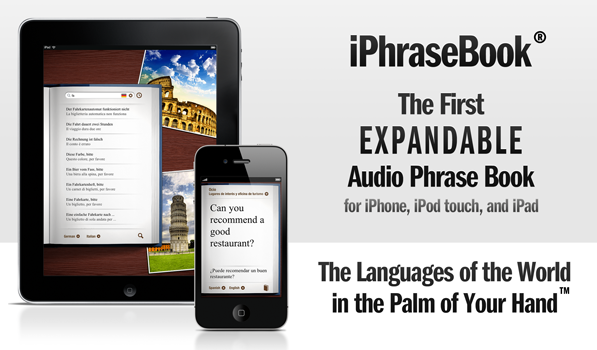 [Sponsor] iPhraseBook — The Expandable Audio Phrase Book
---
Our thanks to iPhraseBook for sponsoring this week's RSS feed.
Say "I love you" in another language for Valentine's Day this year with iPhraseBook: The Expandable Audio Phrase Book for iPhone, iPod touch, and iPad. With over 2,000 phrases in five languages, and five additional languages available for purchase, finding the right words is easy, whether you want to buy her a drink or ask him to dance.
Spending Valentine's Day on a romantic getaway? With iPhraseBook you can dump those hefty paperback language guides and nerdy universal translator gizmos. Mark useful phrases like "I'm married" or "I'm engaged" as favorites for handy retrieval. iPhraseBook even makes a great last-minute Valentine's Day gift when the flower shop runs out of roses.
Available now in the iTunes App Store or visit our website for more information.