if (screen && screen.width < 767) {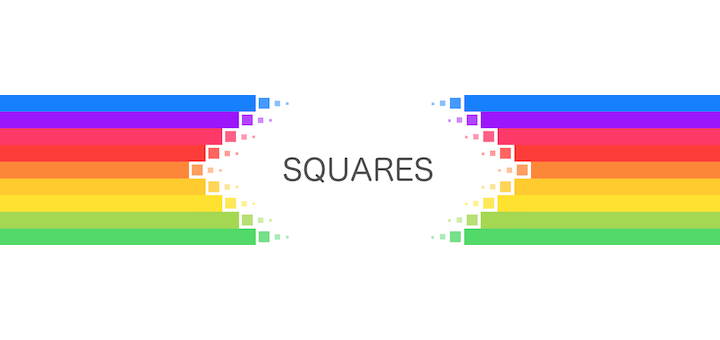 Squares — A Challenging Puzzle Game
---
Unlike Mikhail who is a huge game nerd, I only like and play a few simple games. I love games that I can play by pulling my phone out of my pocket, playing for a few minutes and then getting on with what I was doing previously. Games like these are also super fun when you're waiting in a queue or for waiting for someone to arrive. Squares is one-such game. It's a brilliantly minimal puzzle game for iOS developed by Matthias Hochgatterer, the indie dev behind the My Finances app.
Gameplay is incredibly simple. You are presented with colored blocks on your screen, along with colored dots. You win the game when the blocks are moved to their respective dots. The blocks move around in set directions and can also push other blocks in the same direction. Arrows on the play area can change the direction of the blocks when they're over them. The gameplay gets a lot more challenging are you progress through the game, and stays just as addictive. There are tons of levels for you to dive into and Squares does a pretty good job of keeping you hooked. The game is inspired by this HTML5 game.
There's a nifty option dedicated to color blind folks. Enabling the Pattern Overlay option in Settings ensures that color blind people can distinguish the blocks and dots and enjoy the game. Squares is available for $0.99 on the App Store.