if (screen && screen.width < 767) {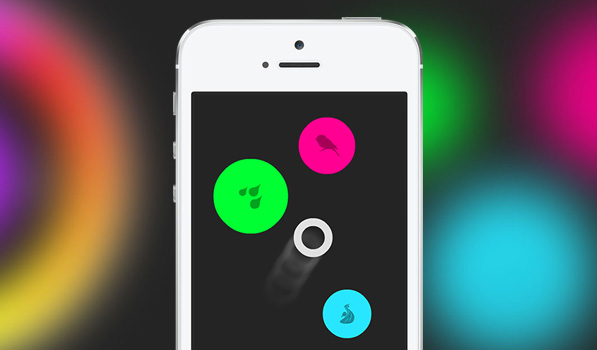 TaoMix — Ambient Sound Generator
---
TaoMix is a really cool ambient sound generator app for iPhone, iPad and Android. It has an interesting user interface that lets you mix & match different ambient sound sources to create that perfect blend for you to relax to.
TaoMix makes it really easy to mix different sounds and sources. The app contains an extensive library that includes sounds of birds, insects, rain, thunder, wind, water, ocean, fire, chimes humans & others. Each type of sound under these categories is placed on the screen as a circular puck, along with a main white puck. You can move these pucks anywhere on the screen and the distance of the sound pucks from the main puck determines their sound level. You can get the perfect blend of sound by moving them around till you're comfortable. You can also customize the color of each sound puck that you've added on the screen.
TaoMix also lets you import/export your sounds to/from the app. There's a nifty timer feature that lets you set how long TaoMix will continue playing. TaoMix is one of the coolest ambient sound generator apps I've come across and is available Free on the App Store as a Universal app, as well as Google Play, along with a $1.99 IAP to unlock all sounds & features.