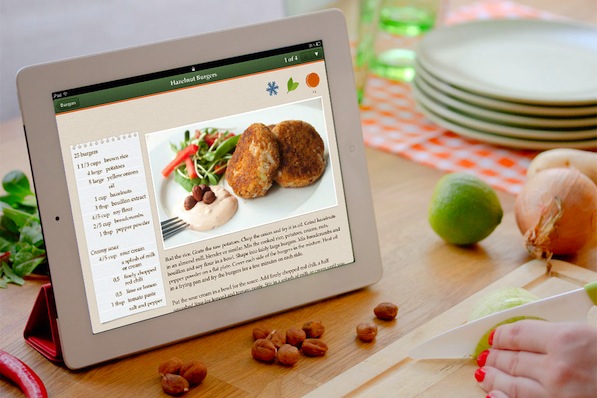 Here's another recipe app for iPad that has me drooling for two reasons — delicious dishes and delicious pixels.
We've previously seen the Green Kitchen Stories app for iPad that brings us a delicious serving of healthy green recipes. Filibaba (funky name, guys) has now come out with the Veggie Meals app for iPad that brings you 55 different easy to cook meals and their recipes. These recipes come along with some stunning pictures of the dishes, so it's a beautiful sight to look at.
The app's graphic design is from the hands of Max Rudberg, whose work we've already previously featured on the site multiple times and are big fans of. The app features a delicious textured background and a clean layout. Recipes are easy to browse and read and are presented using a gorgeous color scheme.
I love how the app's settings have these beautiful rocker switches to choose between metric or US measurements & Celsius or Fahrenheit. As a cherry on top, the app's website is equally beautiful and contains some delicious pixels. The app sells for $3.99 on the App Store and is also localized in Swedish.