if (screen && screen.width < 767) {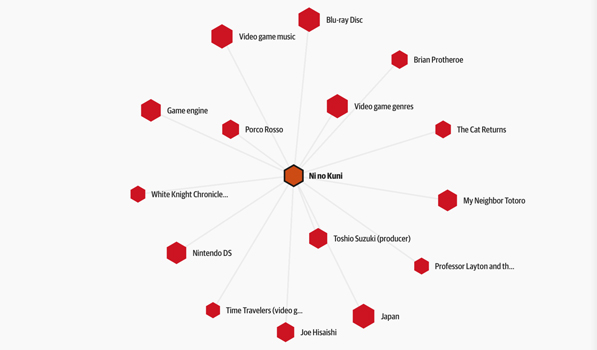 Spend Time on Wikipedia Beautifully With Wikiweb
---
The best and worst part about Wikipedia is getting lost in the wealth of information available on it. This is best illustrated by xkcd 214. Wikiweb has a different approach to a Wikipedia app on iOS. It focusses on going from one topic to another related topic quickly. The app uses a visual node based interface that lets you explore the site.
Upon launching the app, there's a quick gesture guide that quickly explains navigation within Wikiweb. The magnifying glass at the bottom left is where you start exploring. When you search for something, it appears as a hexagonal node on a blank white slate. A single tap on the node, shows it vibrating as it pulls related pages and then it explodes into nodes on each side. You can zoon in or out by pinching. Tapping on child nodes result in a similar reaction and with this, you dig deeper and deeper. The app isn't just about nodes though. Tap and hold any node to make the article viewer slide in. This viewer has the Wikipedia page formatted for the device with a control bar at the bottom. The bar at the bottom lets you access different page categories and adjust the font size. I love how the font size adjustment has a live overlay showing you how big or small the text will be for the selected setting. Every node has a different colour shade used so you don't get confused. You can also share your node trees through Twitter, Facebook, Email or Message. The share feature uses URL schemes to allow people to view the link within Wikiweb if it is installed.
While the app is universal, it is a much better experience on the iPad with its much larger canvas. Unfortunately, the sharing feature is quite slow in my testing. The app also has no support for saving articles to read 'em later or anything. Wikiweb supports over 110 languages and is great if you enjoy spending time on Wikipedia. The icon is also really nice. Wikiweb is available on the App Store for $4.99.