if (screen && screen.width < 767) {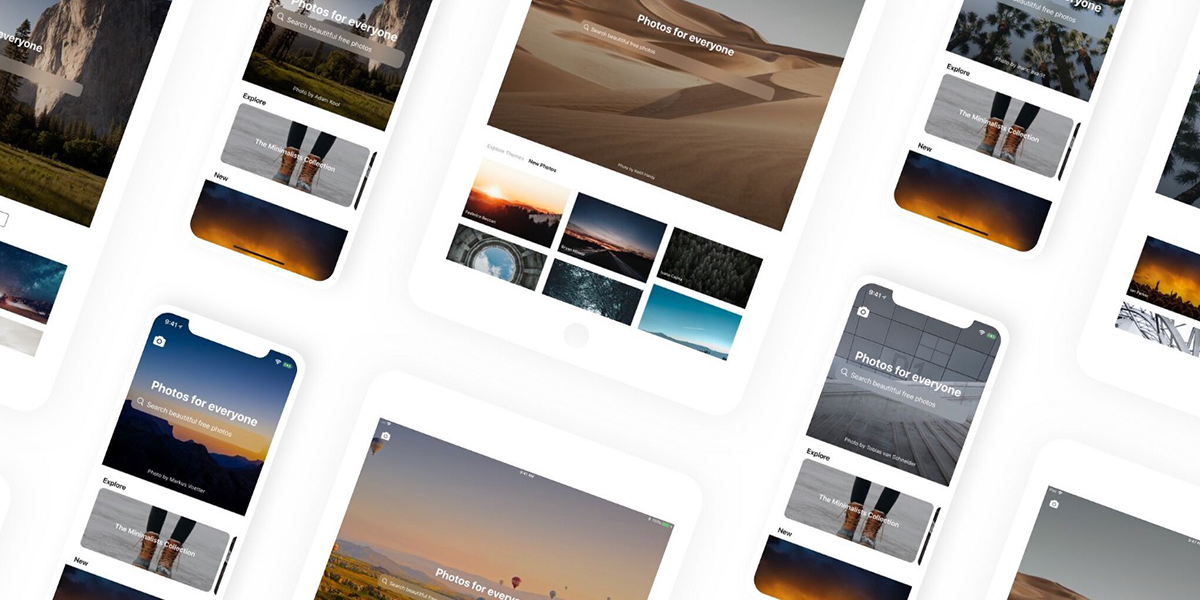 Access Thousands of Royalty-Free Photos for Free with Unsplash App for iPhone and iPad
Stunning, Full-Resolution, Royalty Free Photos Right on your iOS Device
---
Unsplash is one of my favorite websites on the internet today. It is not only a fantastic resource for stunning, high-quality photos that you can download and use for free, it is also a brilliant source of inspiration for photographers like me to spend their free time. There are some super talented photographers posting their work there and it's quite motivating for me to get out there and capture the beautiful world around us. So I was delighted to learn that just last week, they released the official Unsplash app for iPhone and iPad.
Unsplash already has a native Mac app and third-party developers have already created amazing alternative alls as well for people looking for fresh new wallpapers on their Desktop. There's also an official app for Apple TV available for your big screen. However, the advent of the official iOS app is a different ballgame altogether.
The iPhone and iPad, have become exceptional devices for content creation for all kinds of individuals. iOS 11, coupled with third-party apps that take advantage of the newer iOS APIs means that you can get most of your work done on these devices. I know many people who love writing and publishing from their iOS devices. So the Unsplash app will be a great addition to their toolkit.
You get free access to the entire Unsplash library and you can easily select and download any photo with a simple Drag and Drop gesture. The photos are automatically saved to your Photo Library, in full-resolution. You can use these photos anywhere you want, be it in presentations, blog posts, use them as wallpapers or share them via Instant Messaging. You can use it for anything.