if (screen && screen.width < 767) {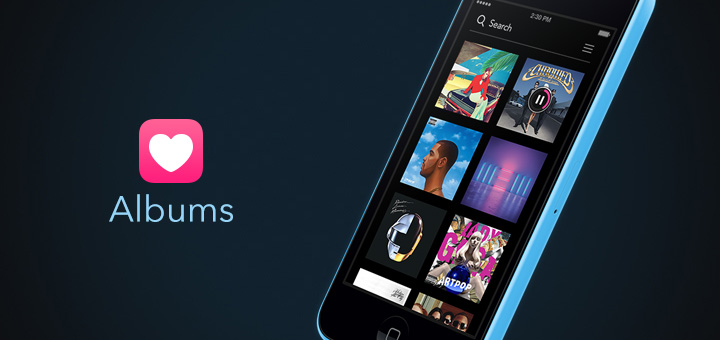 Albums (feat. Louie Mantia) [Radio Edit]
---
Albums is a freshly released iPhone app that removes all the unwanted complexity out of playing or listening to music on your iPhone. A collaboration between the talented designer Louie Mantia and app developer Caleb Thorson (who also brought us Oak — The iOS 7 Style Pokédex), Albums is designed to give you one tap access to the favorite albums in your music library on your iPhone.
The app aims to make the act of listening to music as simple as possible. When you first launch the app, you have to select your favorite albums by marking the little heart next to each. There's a search field at the top that gives you access to 'everything else'. There's no unnecessary UI to mess with, playlists to manage or gestures to learn. As the name suggests, the app puts your Albums front & center. Tapping on an albums starts playing it and tapping again stops playing that album. All other playback controls are handled by the iOS Control Center. There's really not much to the app. It's designed to be a super simple app that "just works". You might as well file it under the 'one thing well' category.
I love how the app's title on the App Store resembles an iTunes single. You can grab Albums from the App Store for just $2.99.