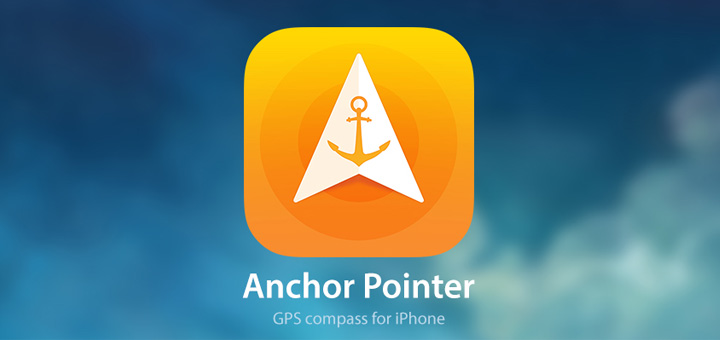 Anchor Pointer is the lovely GPS Compass app for iPhone that we first wrote about back in July 2014. The app lets you drop pins anchors on a map to bookmark those locations, and then helps you point towards them using the compass, so that you can navigate your way easily. The first version of the app was really nicely done with a simple and elegant UI and worked really well.
A few days ago, Anchor Pointer was updated to version 2.0. This isn't a humongous update to the app, bur rather an evolutionary one that makes the app more refined, more precise, more detailed and much more elegant than the first version. The UI has been updated to be in line with iOS 10 design principles and now features updated icons and glyphs. The colors have been tweaked too, and I really like the new ones. My biggest gripe with the first version was the inability to drop pins manually on the map. With Anchor Pointer 2.0, you can either drop a ping anywhere on the map by tapping on it or manually look up a place via the address or coordinates search feature. This way, you can even drop Anchors for places you haven't visited yet, but intend to in a few days.
The Anchor list now features a 'Map' option that displays all your pins on the map, which is handy. You can also sort this list by name, distance or date added. The Meet Friend feature no longer requires a Facebook login, another quibble of mine from the first version. The Anchor Pointer screen itself now displays much more data, such as the GPS signal strength, your own coordinates, coordinations of the anchor location and the option to open this in either Apple Maps or Google Maps.
Anchor Pointer 2.0 is a lovely update to the app and you can grab it Free from the App Store. If you're new to the app, it is available for just $2.99 and looks really good in its Dark theme.