if (screen && screen.width < 767) {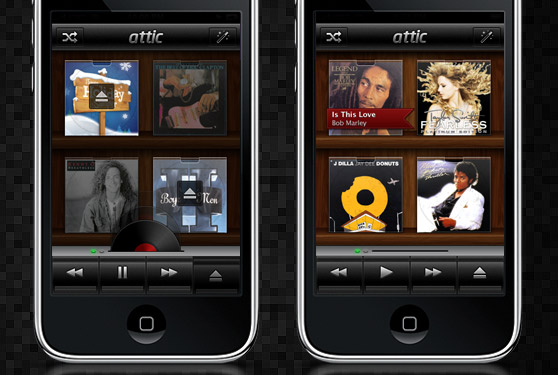 Attic – Rediscover your albums
---
Ah. Something new. Something beautiful. Attic, a brilliant music player, attempts to help you rediscover those albums that are collecting dust.
Launch the app, and it automatically loads up all those albums with low play-counts or haven't been played for a long time, and gives you a shelf of 15 albums to listen to. David Ross, Tapku Software (in association with Taptivate) have done a fantastic job with the user interface. You physically drag the LP into the player, from where it takes a second or two to read. Everything from animation to sound effects is top notch. Moreover, the media control buttons at the bottom feel like the real thing.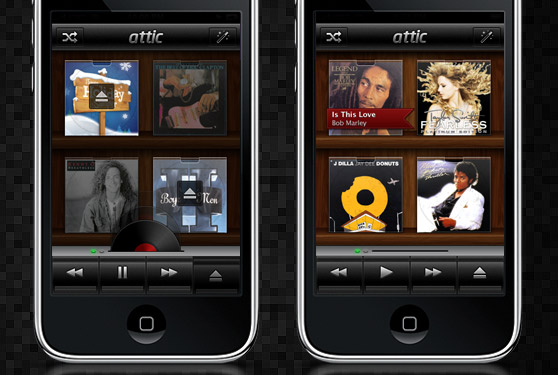 The usage scenarios for this app might be small, but its beauty and elegance will definitely win you over. And just $0.99 at that.