if (screen && screen.width < 767) {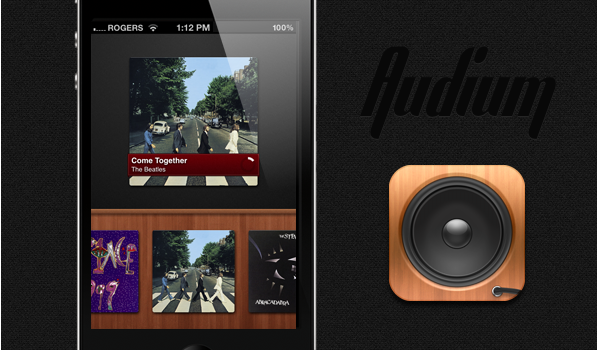 Audium is a Beautifully Simple, Gesture-Driven iPod Player
---
We've taken a look at NowPlayer, a gesture-centric iPod controller. We've also done of quick peek of Attic, perfect for rediscovering some love for those unplayed goodies.
Today I bring you Audium, a beautifully crafted, gesture driven app from Mic Pringle, the man with the coolest name in iOS app development. I believe Mic says it best himself;
By stripping away often over used features such as the playlist or track listing and putting the album front and centre, Audium encourages the listener to appreciate the album as a whole and rediscover all those forgotten tracks
Rather than focusing on playlists of your top 25 or skipping track to track for some of those radio hits, take the time to kick back and enjoy the rest of the album. Many of us, myself included, download full albums but end up picking a select few tracks as our 'favorites'. Sometimes all is takes is letting each track play through completely to discover some unheard glory.
Mic's kept Audium incredibly simple and driven completely by gestures. Whether it's flicking through your albums, the subtle playback indicator, or the simple greying out of a paused album, everything's done just right.
Audium's usage may be a niche scenario, but for the unplayed gems you'll discover $0.99 is a sweet deal that gets you some sweet pixels, too.